Yahoo held its Q2 2013 earnings call last night and the headline result was that earnings rose an impressive 46 per cent during the quarter. Marissa Mayer also marks one full year at the helm of Yahoo. In July 2012 she became CEO, the previous five years saw five prior Yahoo CEOs come and go.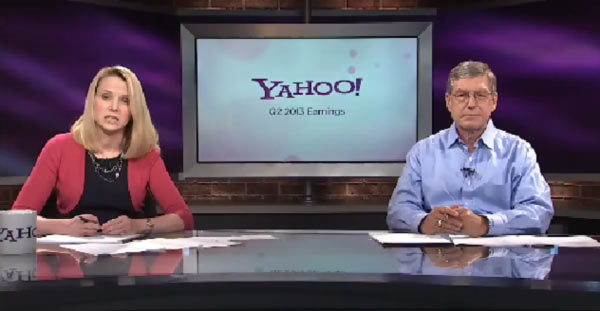 Looking at some numbers from the Q2 results, the firm made $1.07 billion in net revenues for the three months ending at the end of June, which was slightly lower than in the same period last year. However net earnings climbed 46 per cent to $331.2 million. Yahoo has been looking hard at its operations and investing and buying-in popular and on-the-up web services. Under Mayer's stewardship the company has completed 17 such deals including the acquisition of Tumblr for over $1 billion.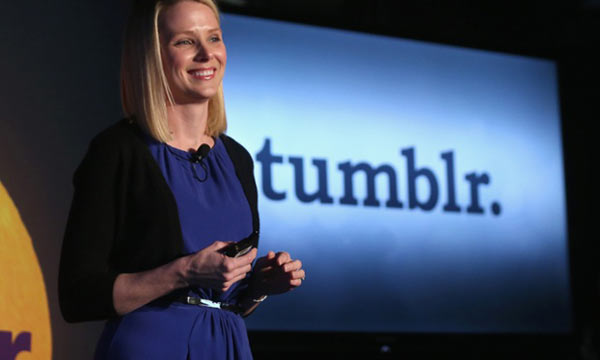 A lot of the deals have been in buying up companies which make popular and growing services for mobile and video. Also a large move in the last year was to reveal a major update to Flickr, a photo sharing pioneer on the web Yahoo bought years ago and left to stagnate.
Yahoo itself as a web destination, has seen a reversal of a long term decline; "Renewed traffic growth among players with billions of page views is, to my knowledge, unprecedented" said Mayer during the conference call last night. Tumblr has continued to flourish since its introduction to the Yahoo stable "Since the deal, Tumblr's growth has seen an acceleration, with almost a quarter of a million new blogs being set up each day," Mayer informed us.
Looking particularly at the mobile web, an area most agree is very important to most web companies futures, Mayer said she and the company should get top marks for progress. "I grade our progress on mobile as an A," Mayer said. "We invested heavily and are seeing incredible growth as a result." A year ago Yahoo's mobile team could be counted in the dozens, now it has hundreds of employees.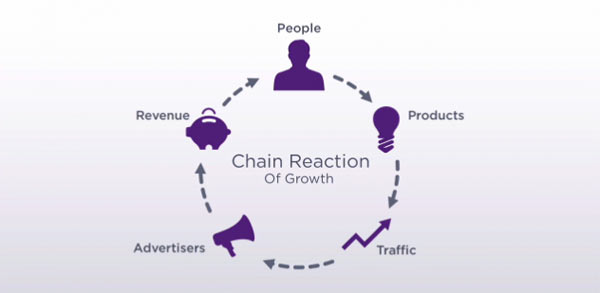 What is left to do to go forward? Mayer says that display advertising revenue needs to improve and we have seen Yahoo casting around looking to buy web video companies but it is yet to clinch a big deal. Looking at the chart above, Mayer says that her strategy is to follow this circular path to improve and grow the company, right now she is well into the second cycle following this path she said.