Today Google announced that gift cards for its Google Play store are available for the first time in the UK. Just like with Apple's iTunes or App Store gift cards; if you buy or receive one of these cards you redeem it on the store website/app and then purchase digital content using the balance, at your leisure. Morrisons and Tesco are the first retailers to stock these gift cards and you can find your nearest stockist using this link.
The new Google Play gift cards will be initially available in three denominations; with either £10, £25 or £50 pre-loaded. These are pretty standard gift values though Apple cannily provides a £15 gift card option for those friends and relatives who are may be insulted by a £10 gift yet aren't worth spending £25 on.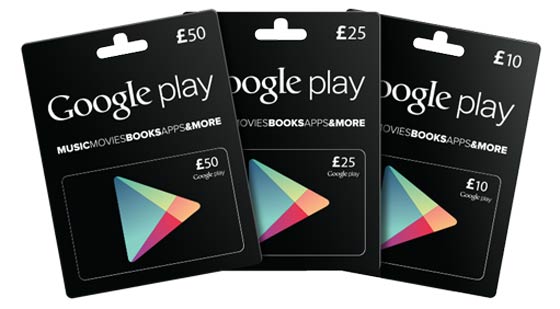 A press release from Google, trumpeting the new card availability, tells us "Gift cards make it even easier to buy apps, games, books, movies, music and magazines from Google Play, Google's one-stop-shop for all your digital entertainment needs". Google reminds us that content bought will be available across multiple devices "buy a book on the web, for example, and it's instantly available on your phone or tablet". Also if you are using an Android device and wish to store content such as a movie for watching at a later date "All content can be "pinned" to the device for offline use without a data connection".
An important little snippet of small print on the Google Play gift card info page says that "Google Play gift cards cannot be redeemed for Android app subscriptions, magazine subscriptions or hardware and accessory purchases". So you can't purchase these cards to save up for a Nexus 4, for instance.
Apple App sales beats Google Play by 3 to 1 in terms of income
Making these gift cards available should give Google Play store purchases a bit of a lift. However at this time the Google Play store fares very badly compared to Apple's version. The Wall Street Journal (WSJ) reported earlier this week that Apps Rocket Toward $25 Billion in Sales. The headline comes from a recent Gartner report that says global revenue from app sales is expected to rise 62 per cent this year to $25 billion.
The WSJ analysts said that while Apple kicked off the mobile apps craze, and has an advantage right now in sales, the rival app stores are pretty much on a par with each other at the current time. Google has caught up in app numbers at around 700,000 available. Unfortunately for Google, the app availability numbers don't tally with the profits. The WSJ quotes App Annie as saying "Apple still dominates in terms of money made by more than three to one".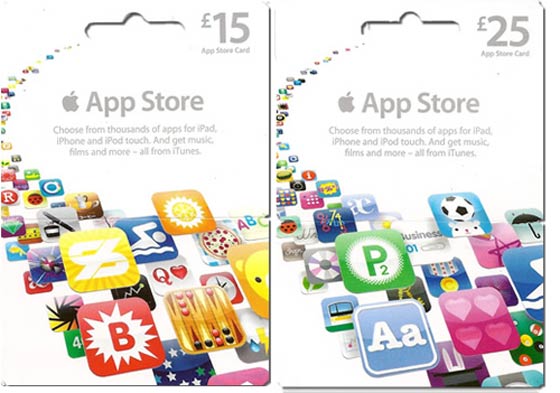 Apps are lucrative business but it is increasingly difficult for new developers and publishers to break through and get noticed. Only two to three percent of the top 250 apps in Google's or Apple's stores are from newcomers.
Does any reader with both Android and iOS devices spend significantly more on either platform?