Yahoo has just posted "better than expected" results for Q4 2012. The results aren't spectacular by any means, actually profits dropped, but expectations seem to have been on the up for the last six months as new CEO Marissa Mayer sprinkles some magic Googliness over the previously moribund company.
In cold hard financial terms the Q4 2012 results show a two per cent revenue increase (at $1.22 billion) and an eight per cent profit drop (to $272 million) from a year ago. These results are good enough to beat analyst expectations and go some way to showing the four year decline of Yahoo has come to an end. Thus Yahoo shares were up over four per cent in afterhours trading.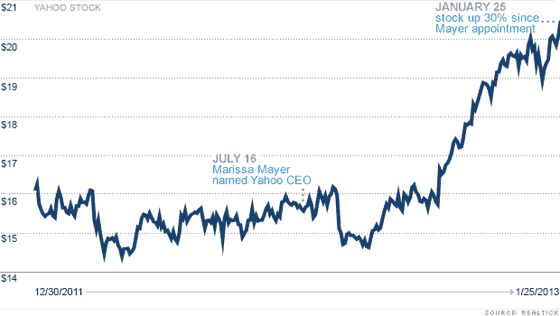 Yahoo CEO Marissa Mayer made the following statement:
"I'm proud of Yahoo's 2012 and fourth quarter results. In 2012, Yahoo exhibited revenue growth for the first time in 4 years, with revenue up 2 percent year-over-year. During the quarter we made progress by growing our executive team, signing key partnerships including those with NBC Sports and CBS Television, and launching terrific mobile experiences for Yahoo Mail and Flickr. At the same time, we achieved tremendous internal transformation in the culture, energy and execution of the Company."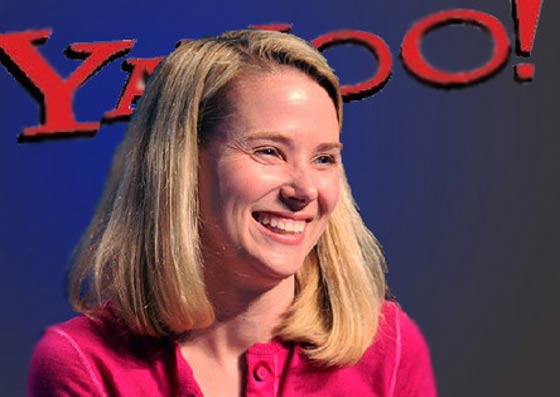 The biggest boost for Yahoo came from stronger search advertising sales. With this in mind Mayer is aiming to improve Yahoo search to get more traffic. "There is a big push we want to make on search - we have lost some share and want to regain that share," said Mayer. Another one of Mayer's key plans is to get people to stay longer on Yahoo sites once they get there. To make Yahoo more "sticky" she warned an "investment phase" was necessary to overhaul and acquire web services, and this could hit profits in H1 2013.
Looking at the progress that has been made, the results statement talked about the "significant improvements to two of its core products, Yahoo! Mail and Flickr". Both these important Yahoo services have been streamlined and re-designed with new web, mobile and tablet apps in place.