Yahoo has given notice that it is rolling out four new mail products today; "an upgraded Web mail experience, new apps for iPhone/iPod touch and Windows 8, and an upgraded app for Android" are on their way, says the official Yahoo Mail blog. The updates are supposed to bring a new simpler and more productive interface to users, however as we all know the road to hell is paved with good intentions... The YouTube website updates/improvements last week weren't met with rapturous applause.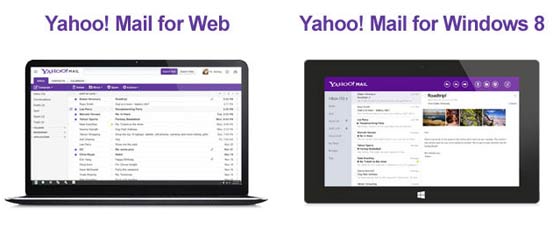 Yahoo says that Mail customers have asked for three main things, as follows:
You want it to be fast (We understand. We are busy too!)
You want it to be easy. (Molecular physics is hard. Email shouldn't be.)
You want it to be available anywhere you are. (Places to go, people to see. Can email come too?)
With these criteria in mind the redesign has taken place and an upgraded web mail and three new apps (iOS, Android and Windows 8/RT) are rolling out starting today. I remember the last big update looking nice but being much slower at the time, so I hope the "fast" criteria has been foremost within the (re)designer's minds.
A new feature is "infinite scroll" which loads emails further down within your mail box as you scroll down the page. Also "when you log into Yahoo! Mail on the Web, it'll take you directly to your inbox", which is how it should be and how most people I know bookmark their webmail services. The blog also claims that returning users directly to their inbox after sending a message will work out collectively saving users 36 million minutes per day.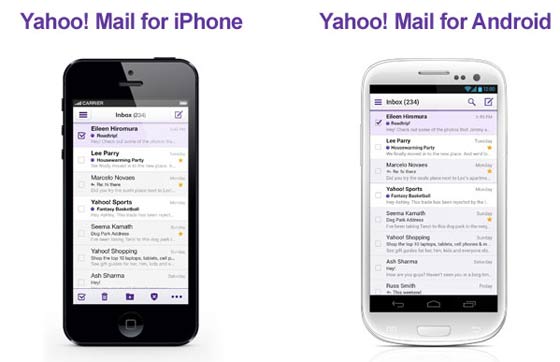 The Yahoo Mail interface has had its button count reduced and now you will "only see the ones you need." That's clever! Also the interface is meant to be more consistent across platforms from now on. While the interfaces are similar in look and feel, on bigger screens "the experience is optimized for composing messages and managing your inbox".
In another blog post about the update, on Yahoo's corporate blog today, none other than Marissa Mayer wrote about the new Yahoo Mail. She echoed the Mail blog's assertions that the new Yahoo Mail will be faster, more intuitive and easier to navigate. A lot of Yahoo visitors are there because of the mail service so these are important people to Yahoo.
If you have an iOS, Android or Windows 8 Pro or RT device you can download the new Yahoo Mail app now. Yahoo webmail users who access their email within their browser will find that the interface is updated "over the next few days". Incidentally big rival Gmail has had a number of usability and app updates in recent months.