Facebook is reportedly in talks with WhatsApp over a possible buyout according to TechCrunch. "Sources close to the matter" say that talks have taken place but no pricing or details about how advanced a state the deal is in were revealed.
WhatsApp is definitely a success story, which relies upon upfront payments and subscription fees rather than advertising, and would be a good extension to Facebook's reach, especially in international and emerging markets, says TechCrunch. Facebook, as it has been said in several articles before, is desperate to make more money from mobile. There are a lot more phone users than computer users and the proportion is even more skewed in the developing world.
The most recent usage numbers from WhatsApp, from just over a year ago, suggested the service relayed over 1 billion messages a day. The mobile app is available on a wide range of mobile OSes including Android, iOS, Windows Phone, Blackberry, Symbian and Nokia S40. My teenage kids like it on their Android phones as it can message and include file attachments so they don't need to use MMS picture messages. Also it's cleverer than Skype on the mobile, last time I tried that, as it uses your mobile contacts list to automatically add other WhatsApp users.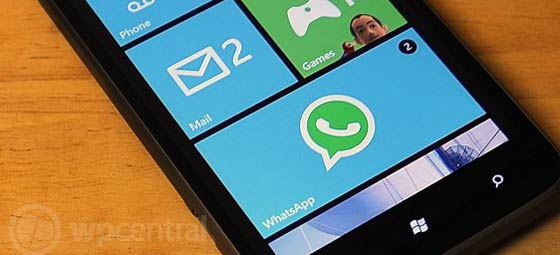 TNW has eyed the acquisition rumours and penned an interesting article suggesting that Facebook's would-be purchase of WhatsApp is a bad idea. The reasons are that WhatsApp has peaked in the West and isn't doing as well as many similar apps in Asia. Also TNW reckons that buying a younger start-up for a much cheaper price or improving and pushing the Facebook messaging app could be better and more cost effective options.