Resistance is futile
The Google acquisition juggernaut continues unabated, despite growing unease at the scope of the search giant's interests, and it's images in the cloud that is the focus of its attention this time.
Google has acquired Picnik, a start-up that offers an online image editing service. It will presumably be integrated into Google's online image publishing service - Picasa - which Google acquired back in 2004.
As ever, where this acquisition get complicated is when you look as the competitive implications. Picasa hasn't become the default cloud photo service Google will have hoped it would. Instead, many people prefer Flickr, which is owned by search rival Yahoo, which is effectively allied to Microsoft in competition with Google.
For the first prize of our undying admiration and respect, see if you can guess what the default image editing service is on Flickr.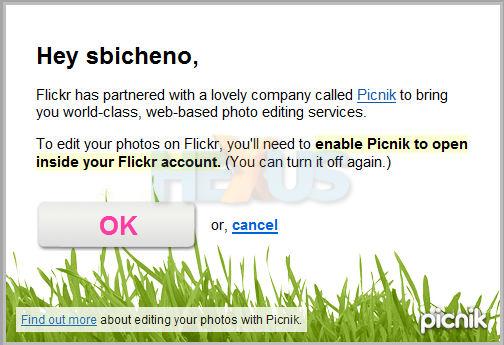 Google is unlikely to withdraw Picnik as the Flickr image editor, as now it will effectively be deriving traffic from Yahoo. Whether Yahoo will stay happy with this arrangement, however, is another matter.
Ultimately this is another attempt by Google to make itself the default destination for all things cloudy. With services like iGoogle and products like the Nexus One, it's getting increasingly easy and convenient to use Google for pretty much everything you might want to do on the web. It will be down to individuals to decide how comfortable they are being that dependent on, and sharing so much of their personal data with, one company.