Alphabet - Google earnings Q2 2018
Alphabet, Google's parent company, has just published its Q2 2018 financials. The headlining story of this release is that the market was surprised by Google acheiving far stronger ad sales than expected. Thus Alphabet shares have been up as much as 5 per cent in afterhours trading. You can read through the full earnings release here (PDF).

Alphabet reported revenues of $32.7 billion, up 26 per cent versus the second quarter of 2017. In terms of income, it made $3.2 billion in net income for the quarter, which works out to $4.54 a share, down from $5.01 a share a year ago. Without the approx $5 billion EU fine, Alphabet would have reported earnings of $11.75 a share. Analysts had expected $9.64 a share without consideration of the EU fine (which Alphabet is appealing against).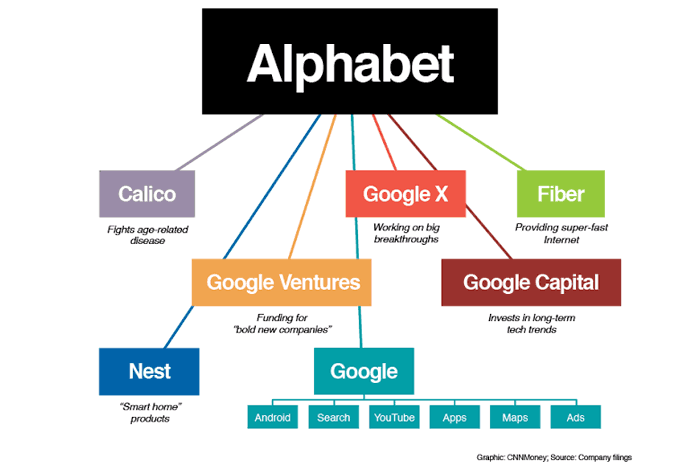 Google brings in the vast majority of Alphabet revenues, actually its 'Othe Bets' are loss making right now. However we don't get to see the various segments of the business in these financials. We don't see advertising sources such as Mobile, Search and YouTube split up. Non-ad revenue for Google includes things like subscription fees, cloud computing fees, Play Store income, and the Google Home and Pixel devices.
Android platform stats
If you have an Android device you might be interested in the latest platform version distribution stats. Google supplies and updates this info for developers every month or so. If you check the table below you can quickly see that the newest versions of Android, 8.1 Oreo, is only on approx 2 per cent of devices. This version first arrived in March this year. Android Oreo 8.0 first arrived for the general public in August last year. Together version 8.0 and 8.1 of Android make up 12.1 per cent of Android devices currently in active use (tallied by the Play Store during the week ending 23rd July 2018).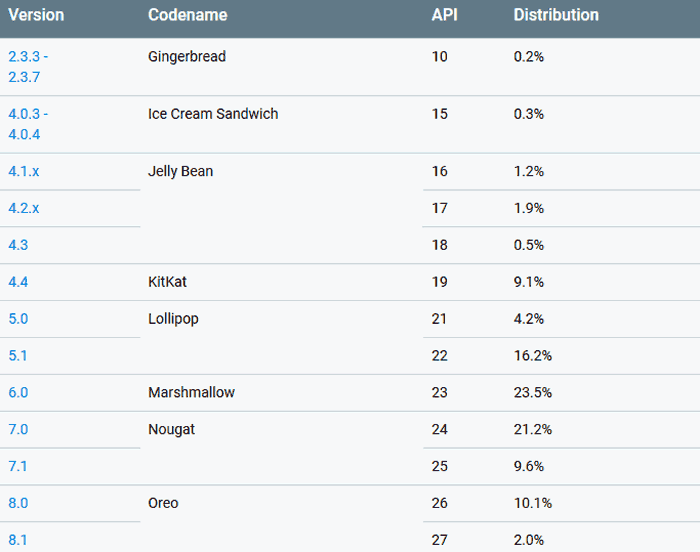 Google also shared a pie chart which makes it easy to see that the majority of Android devices are running Marshmallow (2015) and Nougat (2016).