Netflix shares have taken a tumble in afterhours trading in the wake of the publication of its second quarter earnings. As usual, the data that resulted in the significant share price action overnight was evidence of some difference between actuality and investor expectations. This time, for Netflix, it was a negative - membership growth seems to have stalled.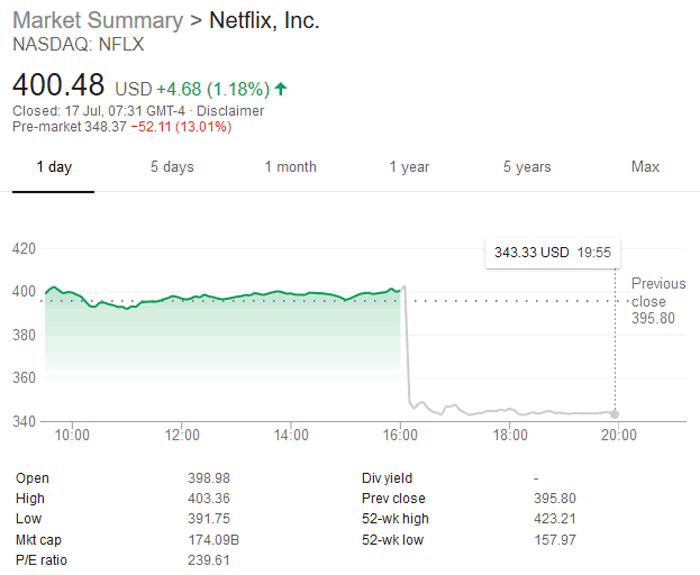 13 per cent down in after hours trading
In its trying-hard-to-be-positive letter (PDF) to shareholders, Netflix said that it had "a strong but not stellar Q2, ending with 130 million memberships". Unfortunately it had added 5.2 million new members, the same as in Q2 last year, and a significant double digit percentage lower than the expected 6.2 million new members. CNBC explains that "domestic additions were only a little more than half of its projections, while it just added 4.5 million subscribers internationally".
Bullet pointed highlights of the recent Netflix results are as follows:
Revenue: $3.91 billion vs. $3.94 billion estimated, according to a Thomson Reuters consensus estimate.
Domestic subscriber additions: 674,000 vs. 1.23 million subscribers estimated, per FactSet and Street Account
International subscriber additions: 4.47 million subscribers vs. 5.11 million subscribers estimated, per FactSet and Street Account
Earnings per share of 85 cents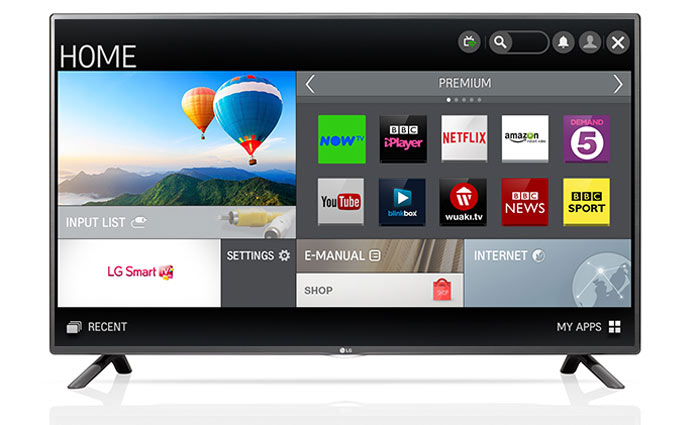 There seems to be a number of things at play, most of which could have negative impacts on the progress of Netflix. First of all streaming services could be approaching saturation point for now. Secondly, there are more streaming competitors than ever and some, with plenty of resources, are pushing harder for subscribers using special offers and cross promotions (think about Apple, Google/YouTube, Sky, Amazon and others). Thirdly, it is pretty easy to chop and change streaming providers and some say the Netflix formula for content, and even its own shows, is getting stale.
One mediocre quarter doesn't set a bad trend in stone. The BBC report on this news suggests investors don't lose their heads, especially as Q2's results come in the wake of "two extremely strong quarters of comfortably beating expectations on adding subscribers." Some seasonality is probably at play here too.