As the Netflix service has matured it has sought to segment the market further. This is a common business tactic to make the most from the customers that are interested in your product. Thus Netflix moved from a sole low price offering (it started with one price plan in the UK in 2012 - £5.99) to currently offering Basic, Standard and Premium memberships. All the current memberships can watch unlimited films and TV shows and any device they like but as you move up through the subscription tiers the highest available viewing resolution increases, as does the number of simultaneous viewing screens (and the price).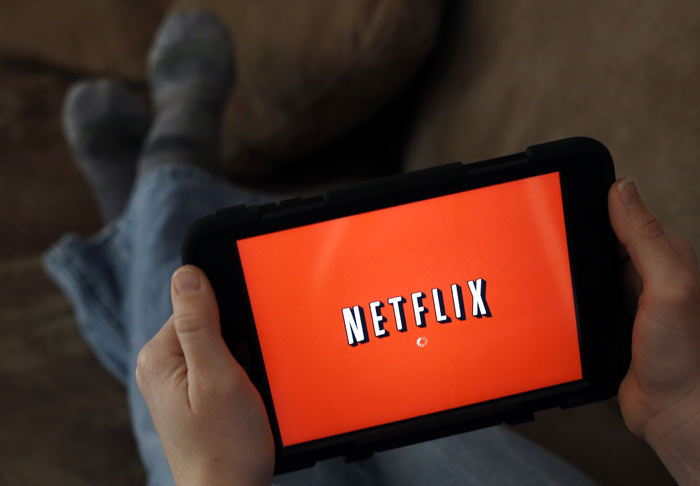 Now it looks like Netflix is considering a new, even higher tier, subscription level. The proposed 'Ultra' membership was captured in a screenshot by an Italian Android blog, Tutto Android. Subsequently CNet has received a statement from Netflix, confirming it is testing the water for this new tier.
From looking at the Italian pricing plan screen grab, below, there is quite an obvious issue with the new Ultra level subscription. It appears to take a feature away from the existing Premium level subscription - moving HDR visuals up from Premium to Ultra, and charging 3 Euros extra a month for that sole benefit.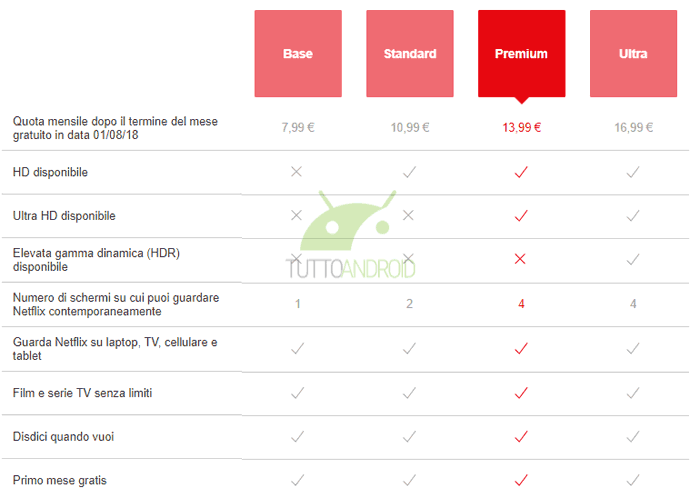 In an email to CNet, Netflix said "We continuously test new things at Netflix and these tests typically vary in length of time." Smita Saran, a Netflix spokeswoman, explained in the email that "In this case, we are testing slightly different price points and features to better understand how consumers value Netflix."
Another set of 'test' price plans, spotted by the original source, instead limited the Premium account to 2 simultaneous screens while the Ultra members were allowed four - but both levels had access to HDR in this case in this permutation.
The current Netflix Premium subscription costs are £9.99 in the UK and €13.99 in Italy. How much would the Ultra membership cost in the UK if it is €16.99 in Italy? Using the same conversion rate works out at £12.15 in the UK - so pricing would be likely to be either £11.99 or £12.99 for Ultra here.