Google has launched YouTube Music, a music streaming service that will eventually replace Google Play Music. This announcement coincides with the rebranding of YouTube Red to YouTube Premium.
YouTube Music mixes music listening plus, of course, videos. A reimagined mobile app and brand new desktop player are designed for music. Subscribers (US price $9.99 per month) will benefit from an advertising free experience, downloads for offline play, and rather importantly - the app enables background play/screen off capabilities for paying customers.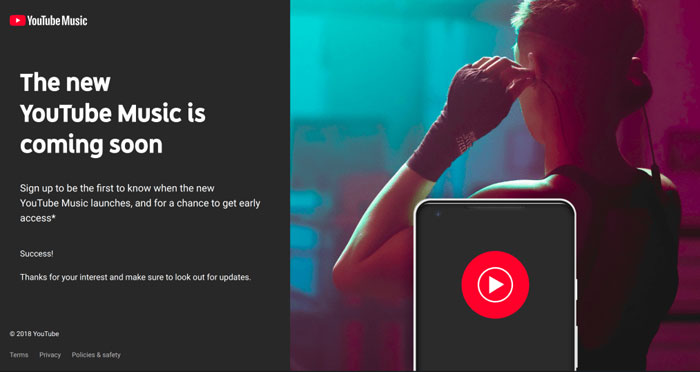 Subscribers to Google Play Music will be transitioned to the new YouTube Music service as it rolls out but it is lacking in some ways. However Venture Beat observes that, at this time, YouTube Music isn't as fully featured as Google's current Spotify / Apple Music competitor. From what we know of YouTube Music at this time it doesn't seem to support uploading your own personal digital music collection, purchasing songs and albums outright, and there is no mention of podcast functionality.
Interestingly YouTube Music will support more AI smarts. Google is utilising natural language processing (NLP) within the app's search function to help you find music based upon a vague description. VB reports that you will be able to find the song 'Young Folks' by Peter Bjorn and John, by typing in something like "hipster song with the whistling," or even a few lines from the song.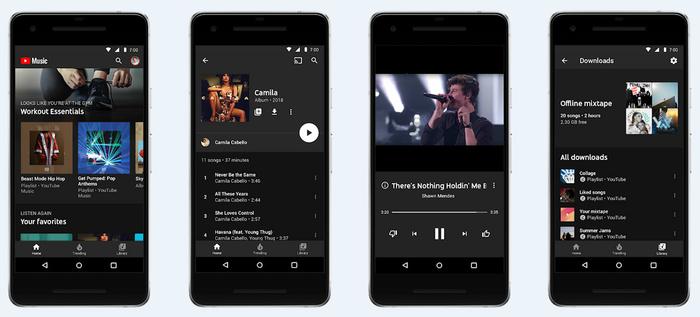 So what about YouTube Premium? This service is, as mentioned in the intro, a rebranded YouTube Red and provides ad-free video, downloads, background play, and YouTube Originals content. Premium includes the new YouTube Music service and costs $11.99 in the US.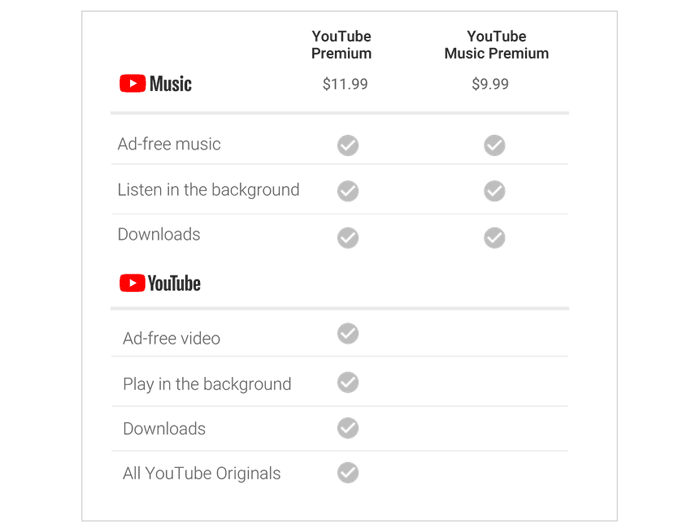 The roll-out of the new services is multi staged, coming to existing YouTube Red markets first (United States, Australia, New Zealand, Mexico, and South Korea) and then "soon" to new markets (Austria, Canada, Denmark, Finland, France, Germany, Ireland, Italy, Norway, Russia, Spain, Sweden, Switzerland, and the United Kingdom). If you are already on a YouTube Red pricing plan at $9.99 you will be able to upgrade to YouTube Premium and stay at the lower level of pricing. If you don't pay for any of these services you can still use the YouTube apps but will miss out on the features listed above in the price plans.