The week before last HEXUS ran with a QOTW, asking respondents to choose: 'TV License or Netflix?'. It was definitely a hot topic with impassioned responses from both BBC stalwarts, Netflix converts, and others. Overall I got the feeling from the forum responses that the tide was turning away from the BBC, with many people preferring to watch IP-TV, on-demand, making the live-TV model and associated license fee an archaic unwanted way to pay for entertainment.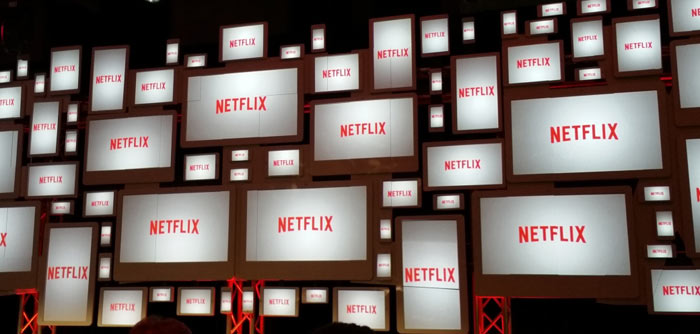 Yesterday evening Netflix reported its latest earnings with the headlining data that it has passed the milestone of 125 million subscribers (worldwide figures). If anything growth continues to accelerate, and a price hike late last year seems to have little if any negative impact.
In Q1 2018 Netflix added 7.4 million subscribers. That's 50 per cent better than in the same period last year. However, sequentially the figure is down: Q1 is traditionally a 'slow period' compared to Q4 in the entertainment sector. The best advances came in the form of new subscriptions in Europe and Latin America (5.5 million).
Even Netflix sounds surprised at its own success - "We've outperformed the business in a way we didn't predict," David Wells, Netflix's CFO, said on a conference call with analysts Monday, reports CNN Tech. "The business has grown faster than we expected."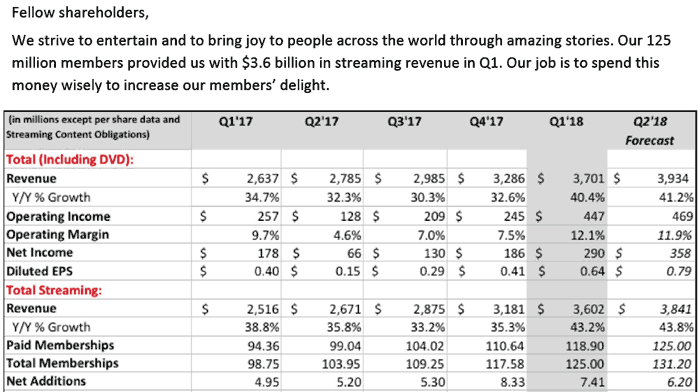 Netflix expects to spend as much as $8 billion on shows and movies this year, this figure is up from $6 billion in 2017, according to the latest earnings report. To help finance this colossal spend the company raised prices by 10 per cent to $10.99 a month (standard service) in the US. In the UK that same level of service (different content though) was priced up from £7.49 to £7.99.
Growth was well ahead of Wall Street estimates and thus, in afterhours trading, NFLX stock values have risen by as much as 8 per cent. Over the year NFLX stock has gone up by a healthy 60 per cent. Meanwhile, several big name tech stocks have tumbled amid regulatory concerns.