Dropbox and Google have announced a new partnership revolving around Dropbox's core functionality and Google's Cloud and popular G Suite of applications. Later this year users will benefit from a trio of headlining integrated features under than banners of centralised content, secure collaboration, and more effective communication.
This initiative has been worked upon to help deliver improved productivity for Dropbox users who also use Google productivity and collaboration tools. Of course Google welcomes the plans, and has helped in the implementations. "Our goal is to make G Suite accessible no matter what tools you bring to work, and these integrations help our shared customers better collaborate in the tools they use every day," explained Ritcha Ranjan, Director, Product Management at Google Cloud. Ranjan added that the integrated Dropbox functionality helped customers focus time on their work rather than technical file saving, resuming, and sharing issues.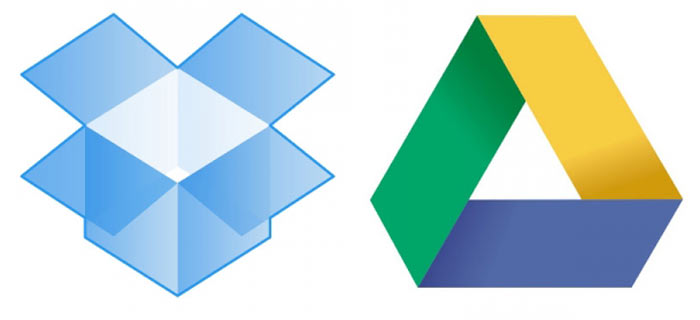 The agreement works by delivering the concept of centralised content. "Dropbox users will be able to create, open, edit, save, and share Google Docs, Sheets, and Slides directly from Dropbox. And when you're working in Dropbox, you'll be able to save Google Docs, Sheets, and Slides to your Dropbox account." Furthermore, collaboration is secure, with Dropbox admins able to manage Google Docs, Sheets, and Slides alongside other Dropbox content.
Google will build new, native Dropbox integrations for Gmail and Google Hangouts Chat for "more effective communication" for Dropbox users. Advanced integration features such as linked file previews, and file attribute info for linked files are promised.
Dropbox recently announced greater integration with Microsoft Outlook and Adobe XD CC, making its cloud storage offering even more attractive.
Google Chrome Music lab
In a not very closely related news nugget, Google Chrome Music Lab's Song Maker is now available. It promises song creation, editing, and collaborative sharing from within your browser. You can use your computer keyboard, midi keyboard, mouse, or voice for note input and there are a number of instruments built-in. The tool doesn't need any login credentials, however while you can load, save and share pieces - there is no export function as yet. Check out the video below for a quick look at the tool in action and its feature set.