Today I've read about two major changes coming to Google Search. Readers don't need to be reminded that Google is the biggest online search provider by far, so changes to the way its search page operates could have big impacts one way or another. I'm always telling the wife,"if it ain't broke, don't fix it" - change for changes sake is pointless - but of course we should not either get stuck in a rut and never gladly accept change when it's a good idea.
Google Instant Search, deceased
Back in 2010 Google introduced Google Instant Search. It heralded the move as a "fundamental shift in search". It worked by not just suggesting completions for what you were typing in the search box, but also by starting to load results in the area below, as you were typing.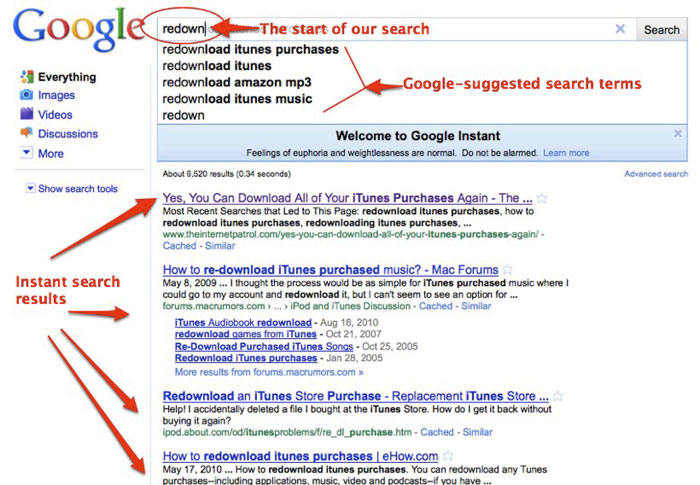 So to be clear, search suggestions will still appear in the search dialogue are but results won't start to load until you select or press enter to confirm your search term. The move is explained by Google as one that will make both desktop and mobile searches equal, with over 50 per cent of Google searches now executed via a mobile device.
"We launched Google Instant back in 2010 with the goal to provide users with the information they need as quickly as possible, even as they typed their searches on desktop devices. Since then, many more of our searches happen on mobile, with very different input and interaction and screen constraints. With this in mind, we have decided to remove Google Instant, so we can focus on ways to make Search even faster and more fluid on all devices."
The above changes will make search "more fluid on all devices," said Google, reports Search Engine Land.
Google tests search results containing auto-play videos
Some Google Search users have reported seeing videos auto-play in the right hand column next to their search results. The BBC reports that Google has confirmed that it is trialling this intrusive behaviour and suggests it is testing it as a potential money-spinner from sponsors and advertisers.
In a statement received by the Beeb, Google didn't reveal the particular thinking behind the auto-play video incursions. Instead it said "We are constantly experimenting with ways to improve the search experience for our users, but have no plans to announce at this time".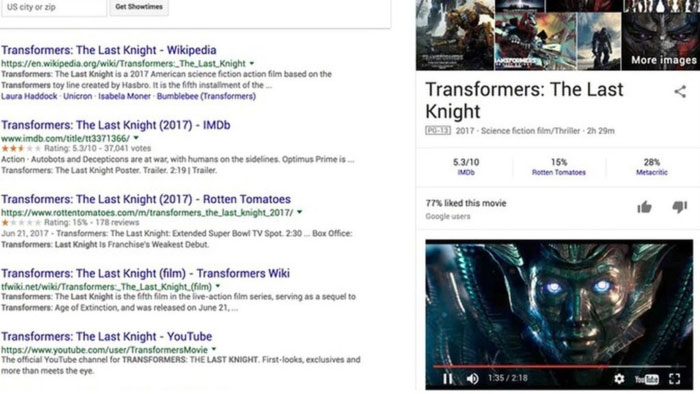 Currently the Google Searches confirmed to yield these auto-play videos are confined to movies. The auto-play videos have been spotted in searches on Google's international, UK, and Canadian sites. It seems that big social network sites such as Facebook, Twitter and Instagram have already demonstrated that auto-play videos can help boost earnings...
I am particularly hostile to auto-play videos when using metered internet connections, such as on my mobile, or when using mobile data on my laptop during my travels.