YouTube will shortly enter the live TV services subscription market in the USA with a service called YouTube TV. The service provides live TV streaming from 40 established US channels including the likes of ABC, CBS, FOX, NBC, ESPN and more, plus a useful sounding 'unlimited Cloud DVR' for recordings, and more. At $35 per month, the new YouTube TV might not sound like a bargain in the Netflix age, but that price is said to be "half the cost of cable with zero commitments," which might appeal to US residents who want live TV, especially with national and local sports content.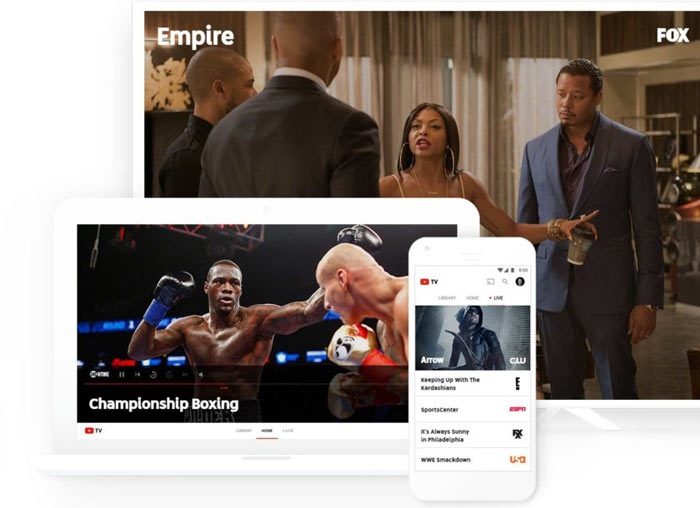 To summarise in bullet point form the key attractions of the YouTube TV service are as follows:
Live TV from ABC, CBS, FOX, NBC, ESPN networks plus you local cable news/sport partnerships. Extra channels such as Showtime, or Fox Soccer Plus can be added to your channel roster for an additional charge.
Cloud DVR recordings: record as many shows as you want, simultaneously, to watch later. There is but one limit - recordings expire after nine months.
Designed to work across "all your screens" such as mobile (Android or IOS), tablet or computer. Chromecast compatibility opens up convenient big screen viewing. A new dedicated app is on the way from YouTube.
The service includes YouTube Red Original programming.
Six people can share the account with their own portal recommendations and DVR. Each person is allowed up to three concurrent streaming sessions.
Cancel anytime.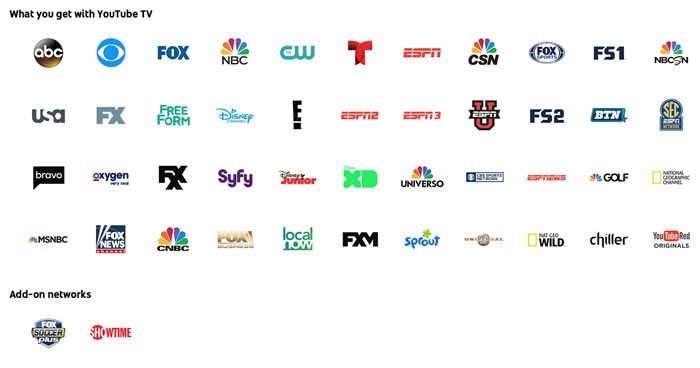 Overall, YouTube sums up its new offering as "live TV designed for the YouTube generation—those who want to watch what they want, when they want, how they want, without commitments."
Should traditional US cable companies be worried? An analyst speaking to the BBC thinks so. YouTube has excellent brand recognition and is well established already. The inclusion of top US live channels, including live sport, will "make cable companies nervous," it is thought. Possibly the major weakness in YouTube Live is its lack of a number of major channels as standard or as add-ons. Notable omissions include HBO, CNN and AMC.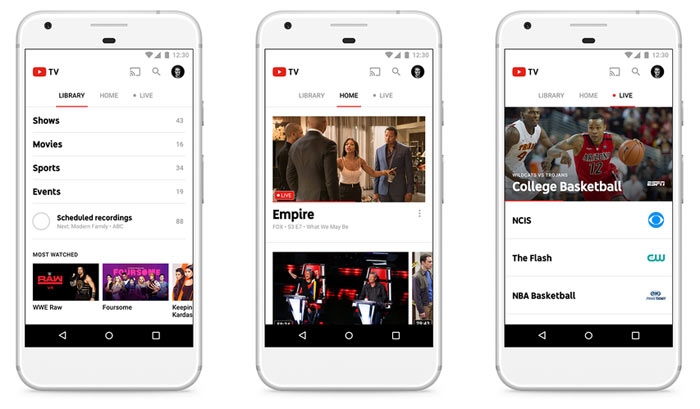 If you live in the US you can fill in a web form to get notified when YouTube Live becomes available in your area.