AMD's Q3 2016 Financials
AMD published its Q3 2016 financials last night, beating Wall Street expectations. The chipmaker's income for the third quarter was a record $1,307 million. However, even with such a good amount of sales income, it experienced a net loss of $406 million. A big dent in the finances this quarter was a $340 million charge related to an amendment to the Wafer Supply Agreement with GLOBALFOUNDRIES, and a $61 million loss on debt redemption. Operating expenses were also up with increased R&D impacting earnings. This is why AMD likes to show the Non-GAAP financial results next to the GAAP (Generally Accepted Accounting Principles) ones.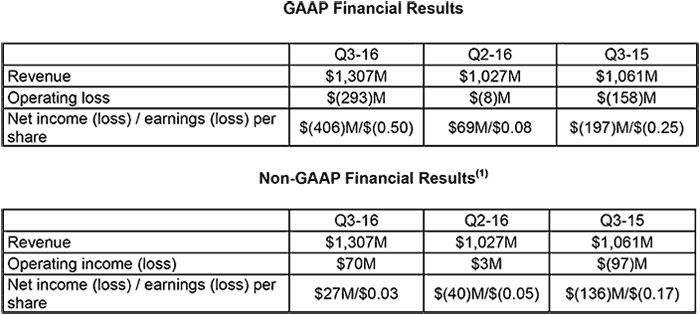 In a statement accompanying the results, AMD president and CEO Dr Lisa Su was positive and optimistic, saying that Q3 financials showed AMD's progress across its businesses. "We now expect to deliver higher 2016 annual revenue based on stronger demand for AMD semi-custom solutions and Polaris GPUs. This positions us well to accelerate our growth in 2017 as we introduce new high-performance computing and graphics products," said Dr Su.
One highlight of the results was the Computing and Graphics segment revenue of $472 million, this has increased 9 per cent sequentially and 11 per cent from Q3 2015. Increased sales of GPUs were responsible for this uplift but it was dampened somewhat by decreased sales of client desktop processors and chipsets. Furthermore, GPU ASPs (average selling prices) were up but again the side was let down by lower mobile and desktop processor ASPs.
The so-called Enterprise business segment proved excellent for AMD in the latest results. Revenue of $835 million represents a 41 per cent uplift sequentially and 31 per cent gain year-over-year, due to higher sales of semi-custom SoCs. You can read more about the results and delve into more financial charts in AMD's official Q3 2016 results press release.
AMD Radeon Software Crimson Edition 16.10.2 driver
In other AMD news today the AMD Radeon Software Crimson Edition 16.10.2 drivers have been released with support and optimisations for a quintet of new and soon to be released titles.
Driver version 16.10.2 adds support for Battlefield 1, Sid Meier's Civilization VI, Titanfall 2, Serious Sam VR Early Access, and Eagle Flight VR. CrossFire users will be pleased with the new DX11 profile for Sid Meier's Civilization VI.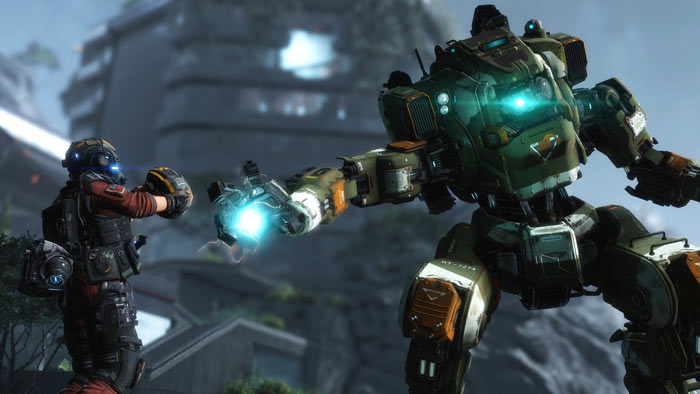 Another issue experienced by RX400 users has been fixed, that of inappropriately fast fan speeds once you exit a demanding application. AMD also fixed persistence of Eyefinity group settings after driver updates (CrossFire configs), and the inability to launch DX12 content on some older CPUs. For games, Battlefield 1 has had a CrossFire profile update and Gears of War 4 has had an application hang issue fixed.
As usual, a number of irksome problems remain, including the ever-present Raptr overlay crash issues. You can grab the new drivers from direct links mid-way down the release notes page.