Apple published its Q1 2016 results after the bell last night. The Cupertino-based tech company posted a record quarterly revenue of $75.9 billion and record quarterly net income of $18.4 billion. The firm's gross margin was 40.1 per cent and international sales accounted for a third of revenue generated. Apple's Q1 2016 financial period covers the three months ending 26th December 2015 - its Christmas, or 'holiday' sales.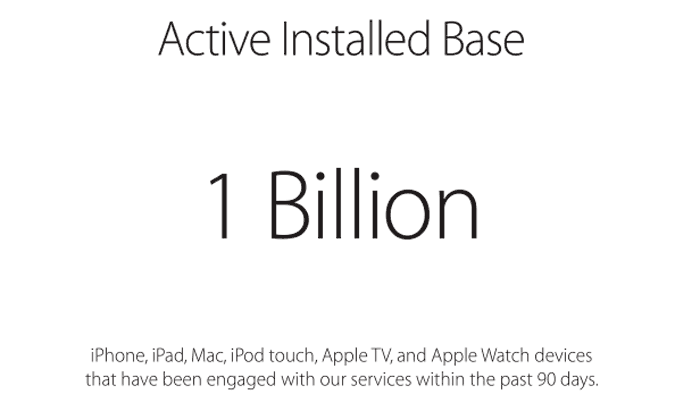 CEO Tim Cook was positive about the record his company had achieved. "Our team delivered Apple's biggest quarter ever, thanks to the world's most innovative products and all-time record sales of iPhone, Apple Watch and Apple TV," he enthused. "The growth of our Services business accelerated during the quarter to produce record results, and our installed base recently crossed a major milestone of one billion active devices." A billion active devices is indeed a milestone, but what is this talk about service growth rather than about the iconic hardware; the iPhone, iPad and Mac computer range? Well, it is only 'Services' (and its vaguely specified 'other products') that provided anything but negligible growth year-on-year.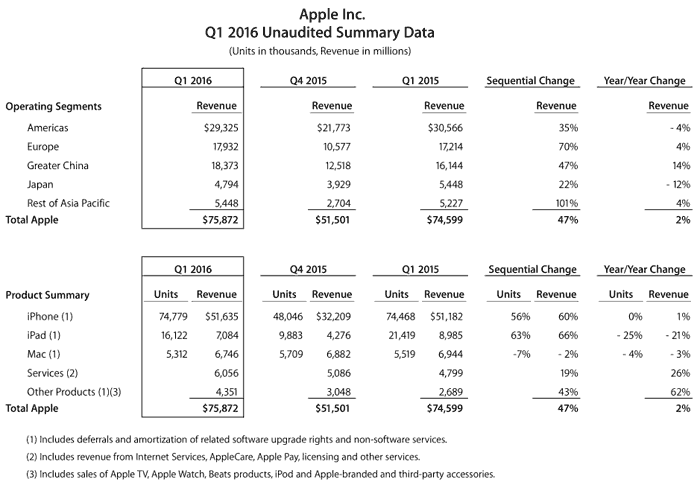 If you download the PDF data summary of the results, the key numbers, you will see a single page as embedded above. Apple's signature hardware ranges look to be having a tough time. Looking at year-on-year changes in shipments, the usual star performer has stalled, with zero per cent growth, the iPad continues to merrily ski down the demand slope - obviously not hindered by the iPad Pro, and the Mac, often seen as a bright spot in the 'PC Industry' has also slipped by a few percent.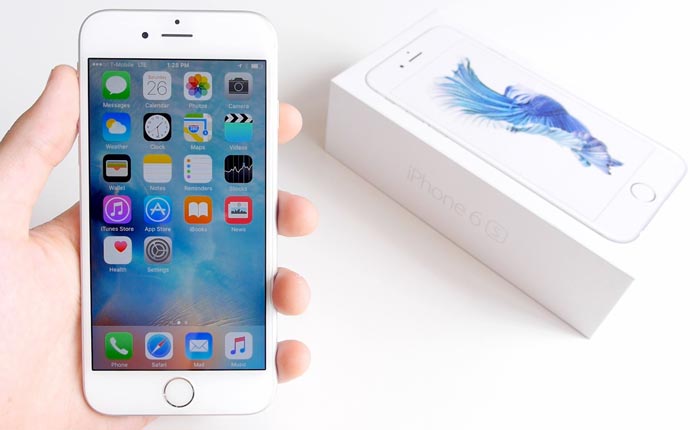 Joining the services segment, propping it up to achieve its record results this time around Apple's 'other products' have helpfully added to the bottom line. These include the Apple TV, Apple Watch, Beats products, iPod and Apple-branded and third-party accessories.
Finally, Apple's revenue forecasts for Q2 2016 would, if they pan out, mark the first year-on-year decline since 2003. Apple needs to get a new killer product out there in the coming year instead of relying upon gradual iterations of products that have reached, or passed, their peak. The rumoured Apple iPhone 5se looks like a minor product, so it may be up to the Apple Car to autonomously steer the company back to relentless increasing revenues. But when will we see Apple, and other tech giants, start to sell their tech-laden cars?