Microsoft has updated its Home Use Program (HUP) to remove perpetually licensed versions of Office 2019. From now on the program, which benefits employees of eligible companies who want to use a cut-price copy of the Office suite at home, covers only Office 365 subscriptions.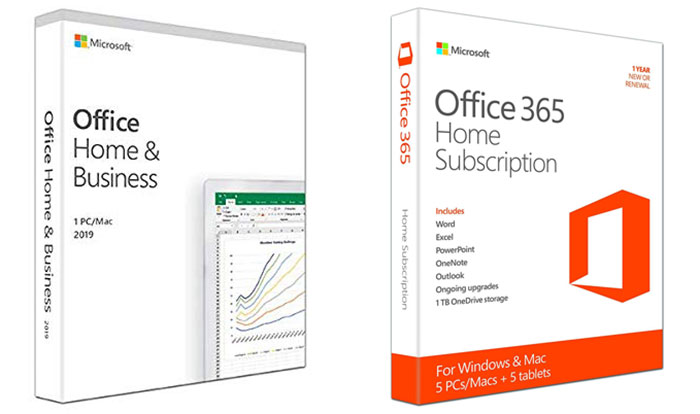 Gregg Kaiser of ComputerWorld spotted the change a few days ago, which he remarked was an expected move from Microsoft. Kaiser provides some background to the HUP; Employers like the program as it "implicitly encourages employees to work at home," and employees like it too - to run the familiar suite for various tasks at home (at a much reduced price).
Earlier this year Microsoft added consumer-grade subscriptions to Office 365 in addition to the buy-once-and-use-forever 'perpetual' download of Office 2019. At that same time Microsoft provided a strong hint that "one-PC-per-license deals were obsolete and likely to be retired from HUP," says Kaiser.
A revised FAQ (linked top) states that "The Microsoft Home Use Program allows employees at eligible companies to buy an annual subscription of Office 365 Home or Office 365 Personal at a discount for use on personal devices." Importantly in a section of the FAQ concerning changes to the program, Microsoft adds "Microsoft is updating the Home Use Program to offer discounts on the latest and most up to date products such as Office 365, which is always up to date with premium versions of Office apps across all your devices. Office Professional Plus 2019 and Office Home and Business 2019 are no longer available as Home Use Program offers."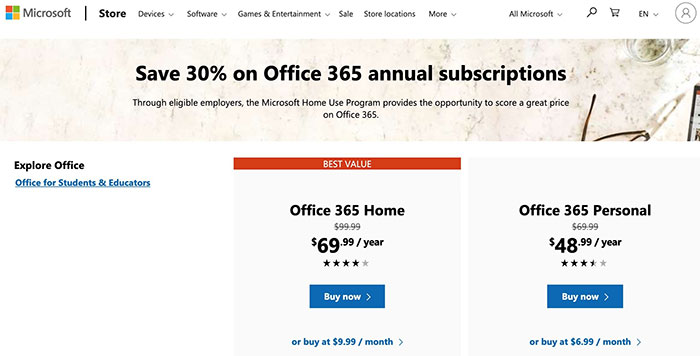 Microsoft's Office 365 Personal and Office 365 Home for $69.99 and $48.99, respectively, a 30 per cent discount on standard consumer rates as part of the HUP promotion. It is noted that even if you leave the employer, as long as you maintain the subscription, you will still be eligible for the HUP discount year-on-year.
The above might raise concerns for people who aren't eligible for HUP about how long Microsoft will continue to produce and sell perpetually licensed Office packages. CW reports that Microsoft has pledged to follow up Office 2019 with at least one more downloadable perpetual suite, but one can see its preferences lie with subscription models.