Apple has surprised analysts with a very strong set of quarterly financials. The firm beat market estimates to deliver record Q2 revenue of over $61bn. This second quarter is traditionally slower than the previous one, which includes Xmas and New Year, but Apple still managed to sell over 52 million iPhones, over 9 million iPads, and over 4 million Mac computers.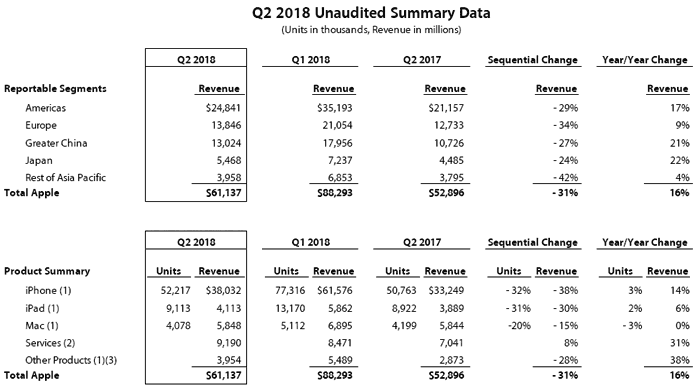 On the runup to these results there were worries that the $1000+ iPhone X had failed to live up to hype and would dent Apple's fortunes. The rumours were stoked by supply chain sources talking about lower component orders and similar business matters. However, there were still some signs of slippage in the iPhone's fortunes seen within the results. For example, the average selling price for iPhones was $728, while Wall Street expected that figure to be $742 – nevertheless ASPs are still up 10 per cent on a year ago.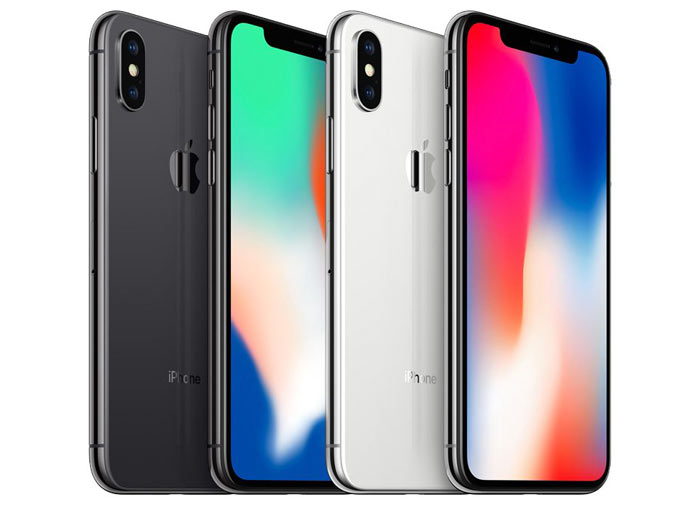 It would be logical to assume the pricy iPhone X raised ASPs for Apple but with the danger of slowing sales. That doesn't seem to be true, looking through the figures, and the Apple CEO claims that the iPhone X wasn't just a halo product - it was the most popular iPhone model every week in the March quarter. "This is the first cycle that we've ever had where the top of the line iPhone model has also been the most popular," Tim Cook said during the company's earnings call.
Apple predicts revenue of $51.5 billion to $53.5 billion in the June quarter, ahead of the $51.6 billion Wall Street expected as of Monday evening, reports Reuters. Another notable part of the latest financials is Apple's promise of $100 billion in additional stock buybacks, shoring up the share price. This kind of activity isn't always seen as favourable, as in the longer term wise investments of that cash should be able to drive the share price higher anyway. It is observed that Apple shares rose by as much as five per cent in afterhours trading.