AMD published its latest set of financials a few hours ago. The results from Q3 2017 look solid, with a 26 per cent revenue growth observed, year-on-year. Moreover, we saw the first operating profits in three years - $71 million, compared with a loss of $406 million a year back. However, Wall Street wasn't that pleased with the progress and was spooked by a warning that lower revenues would be seen in Q4. Thus AMD shares have plummeted by as much as 12 per cent in afterhours trading.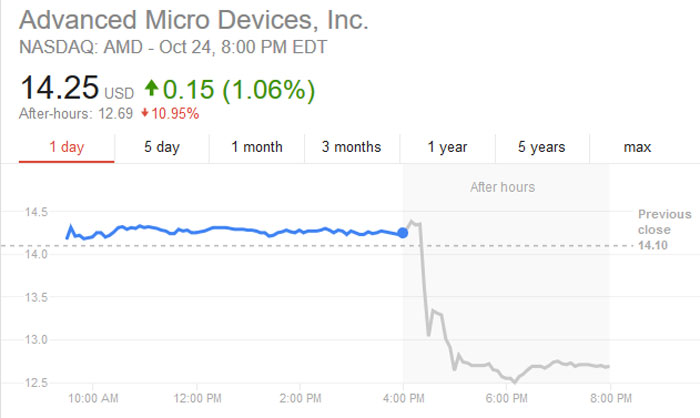 Starting with the positives, AMD brought in $1.64 billion revenue in Q3, compared with $1.31 billion in the same period a year ago (and up 34 per cent sequentially). As mentioned above, its profits were $71 million, much improved over the loss of $406 million a year ago. "Strong customer adoption of our new high-performance products drove significant revenue growth and improved financial results from a year ago," said Dr. Lisa Su, AMD president and CEO. "Our third quarter new product introductions and financial execution mark another important milestone as we establish AMD as a premier growth company in the technology industry."

Computing and Graphics segment revenue was $819 million, up 74 per cent year-over-year primarily driven by strong sales of Radeon graphics and Ryzen desktop processors, said AMD. The company must also be pleased that both its CPU and GPU ASPs "increased significantly" too. Meanwhile, AMD's Enterprise, Embedded and Semi-Custom segment revenue was $824 million, approximately flat year-on-year.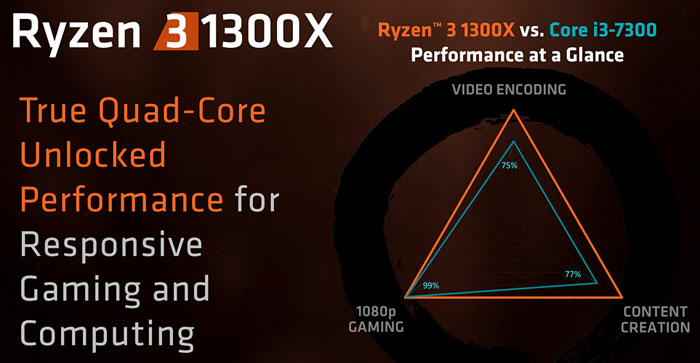 Cryptocurrency mining impact
A sting in the tail for investors came in an outlook section of the financials, which was detailed further in a lengthy 'cautionary statement'. In brief AMD expects revenues to slip by as much as 15 per cent sequentially, plus or minus 3 per cent in Q4. AMD's CEO told investors in a post-earnings call that it was predicted "there will be some levelling off of some of the cryptocurrency demand" – a factor which could have a big impact on income.