A recent survey of IT professionals has found that Apple is in the ascendency in the enterprise. JAMF Software's second annual global survey of IT pros suggests that "Mac will continue to replace the PC at an unprecedented rate" as its share of the market reaches a 20-year high at 8 per cent. Apple is also increasingly strong in education.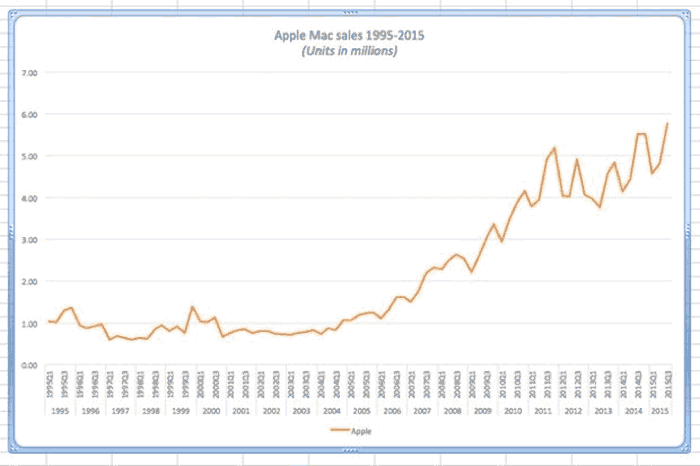 Chart from IDC
ComputerWorld makes reference to the JAMF survey and has some thoughts on why the Mac is becoming increasingly popular for enterprise deployment. To begin with we hear that 67 per cent of the IT pros surveyed by JAMF believe that Macs will cut deeper into the PC share of the market in the next three years. The background to this adoption rate increase is thought to come, in the main, from two factors; platform support cost reductions, and the user choice programs offered by companies.
IBM research figures indicate that there is a $270 per employee yearly support cost reduction in using Macs rather than PCs. Another positive point supporting a rational business decision to buy Macs is that IT pros mostly agree that Macs (75 per cent) and iOS devices (82 per cent) offer more security compared to other platforms. That would again bring platform costs down, as a reduced security rigmarole and infection fighting costs would come from supporting Macs.
Considering user choice, JAMF Software's vice president of product management and marketing, Dave Alampi, told ComputerWorld that "As organizations continue to implement user choice programs, more and more employees are choosing Apple devices for work because this is what they prefer in their everyday lives". Furthermore Alampi points out that choosing Mac doesn't mean eschewing Windows, thanks to excellent virtualization software like VMWare Fusion or Parallels being available to OS X users.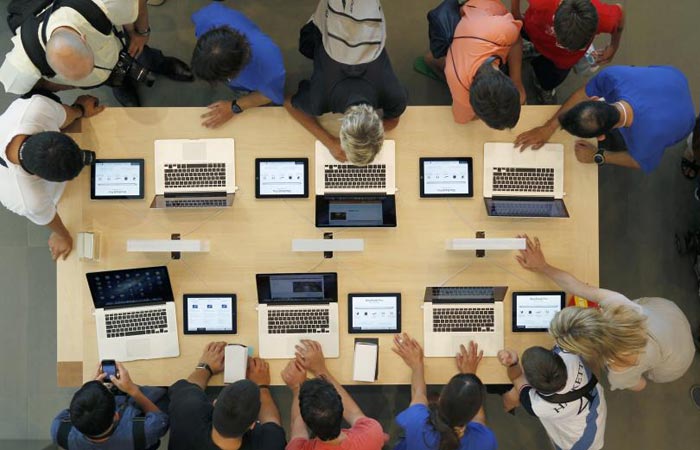 ZDNet points out that the JAMF survey might not be considered typical for the industry, as JAMF specialises in supporting Apple hardware and software in the enterprise. Thus the vast majority of its 500 IT pro survey respondents worldwide have Macs in their organisations. For that reason I haven't quoted JAMF survey figures for the percentage of enterprises supporting Macs and iOS devices.