Business still slow
The UK PC market showed some improvement on the previous quarter, but still saw total unit shipments fall by 5.5 percent according to preliminary figures from market researcher IDC.
The EMEA region on the whole shrank by 7.9 percent, but Western Europe did manage to grow by 0.8 percent. This was no thanks to the UK, with Germany now having overtaken it as the biggest PC market in the region for the first time in years. Germany saw PC unit growth of six percent in the last quarter.
Speaking exclusively to HEXUS.channel, IDC research manager Eszter Morvay (pictured) said: "Clearly netbooks have once more played a huge role, with countries like Greece showing major growth on the back of state subsidised initiatives."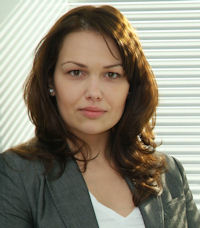 The UK did mirror global trends among vendors, with Acer snatching the overall number one spot only recently acquired by Dell. Once more, the only driver of growth in the UK was the consumer mobile category, with a year-on-year increase of nearly 20 percent. This compares to a fall of over 25 percent in commercial mobile, and falls of nearly nine percent in consumer desktop and 20 percent in commercial desktop.
So things are improving, but not too quickly. Pretty much what was expected.