In December last year Microsoft implemented the worldwide 'Student Advantage' program. This was meant to give any students enrolled at participating schools and colleges free access to Office 365 – saving the students the equivalent of about $12 a month. However, for students to get access to the free software, they would need the school "to initiate the service, create an account and order the Office 365 license on behalf of the student".
Now Microsoft has changed the way it distributes the software to students by cutting out the need for a person in the college IT department to lift a finger and click a mouse button, an issue it says was causing "unnecessary friction and delay". It's now self-serve, so if the students want Office 365 they can sign up on their own. All a student needs is a valid school-provided email address from a participating institution (which has purchased Office organisation-wide for all faculty/staff via the Microsoft Volume Licensing program).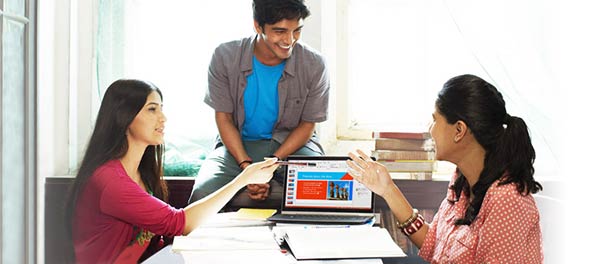 Students will receive the following:
The latest versions of Microsoft Word, Excel, PowerPoint, OneNote, Outlook, Access and Publisher
Installation on up to five PCs or Macs, and Office apps on other mobile devices including Windows tablets and iPad
1 Terabyte of OneDrive cloud storage
Office Online
If you are a member of staff you will also be able to take advantage of free Office 365 from 1st December. While on the subject of dates - US teachers will be able to sign up for free Office 365 in October, and the service will expand worldwide later this year. The Office 365 for students 'self serve' facility opens today in the US, expanding worldwide later this year.