Jonathan Ive, currently Chief Design Officer at Apple, has announced that he is leaving Apple after nearly 30 years. Ive has been instrumental in Apple's turnaround, bridging the gap between the beige PowerMac era and the colourful iMac, and going on to design the incredibly important iPod, iPhone, and more. He was also involved in designing the 'spaceship' shaped Apple Park HQ that cost $5bn and opened in 2017.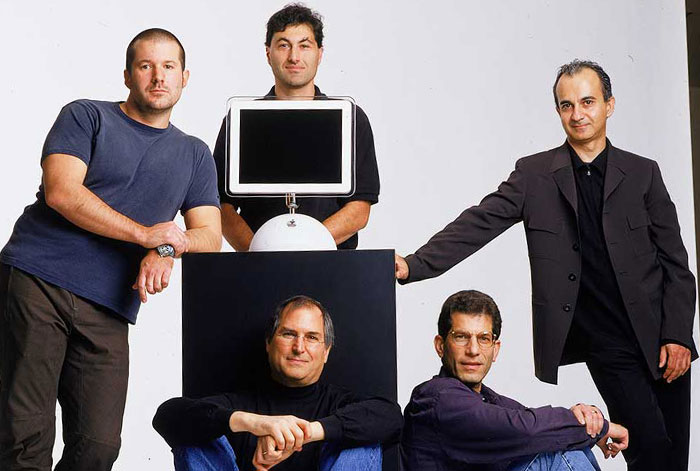 In an interview with the FT, Ive said that "While I will not be an [Apple] employee, I will still be very involved - I hope for many, many years to come". The 52 year old Brit added that "This just seems like a natural and gentle time to make this change". Some Apple fans and investors might be nervous about the change but CEO Tim Cook sought to reassure by explaining that Apple has the strongest group of in-house designers it has ever had, and that the firm will "continue with the same team that we've had for a long time and have the pleasure of continuing to work with Jony".
However, some saw Jony Ive as the 'continuity candidate' after the death of Steve Jobs, and consider his role to be even more important than that of CEO Tim Cook in some ways. That Apple has a strong team without a replacement design figurehead might prove disappointing to Apple enthusiasts and investors. It will be some consolation that Ive has stated he will continue to contribute to Apple projects in the pipeline and even some that will be completely new.
Ive wasn't very forthcoming about his new company, LoveFrom. Apple will retain LoveFrom for design services on unspecified projects. loveFrom's name is derived from a quote from Steve Jobs, where the Apple CEO talked about creating things with love and care for people you will never meet. Marc Newson, a longstanding collaborator and friend of Ive, who became part of Apple's design team in 2014, will also join the new firm, alongside what Ive called "a collection of creatives". LoveFrom will launch fully in 2020.