According to recent data from DRAMeXchange the spot price for a single 4Gb DDR4 DRAM IC dropped 38.62 per cent between June and October. Over the same period a single 4Gb DDR3 chip's spot price dropped 29.4 per cent. The continued downward pressure in the spot market has been good for consumers this year as memory module prices have tumbled. Some DDR4 memory kits are less than half the price they were launched at, earlier in the year.
Tech site AnandTech published some price trend graphs for a couple of popular DDR4 memory kits. Evidence of the DDR4 price drop was shown in two examples. First of all the Kingston HyperX Fury Black 2133MHz CL14 16GB kit was sold at $229 in March but at the time of writing is available for $97. (Amazon price tracking via CamelCamelCamel). The more recently introduced G.Skill Ripjaws V DDR4 3200MHz 16GB dual-channel kit sold at $176.64 when it first became available in early November and is now $136.59. There are plenty of other examples you can look up on via CamelCamelCamel.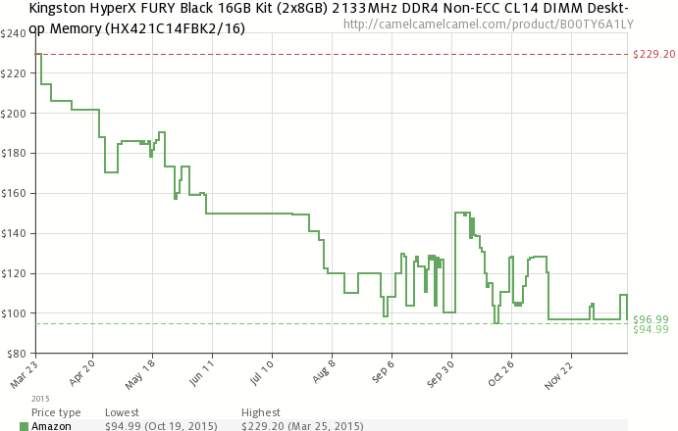 So what's happening? The price drops are due to DRAM industry excess supply. Everyone knows that in markets supply and demand balance at certain prices. Firms can stockpile and do other things to artificially constrict supply and try to keep prices up, but that isn't efficient or sustainable. Two major market influencers have caused an excess of DRAM supply; one is the declines in sales of devices that need to be equipped with DRAM chips (both PCs and tablets), the other big influence on price is that DRAM manufacturers have started to adopt smaller process technology. Samsung was the first to move to 20nm and it enjoyed reduced production costs over rivals. In a competitive market it used the 20nm advantage to beat rival prices, driving prices down, while maintaining profits. Its notable that Samsung controlled 46.7 per cent of the DRAM market in Q3 2015.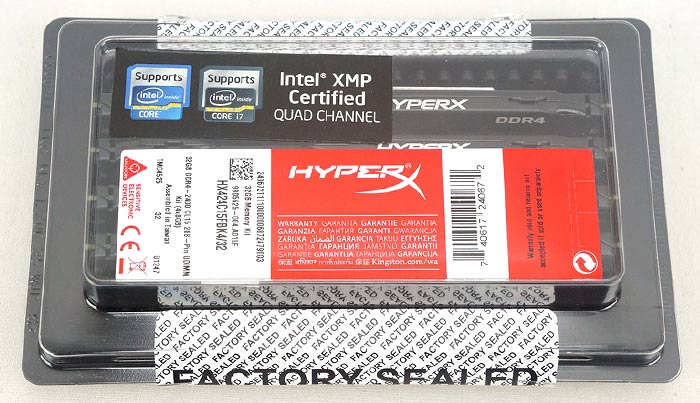 Looking into next year supply should continue to outpace demand, says DRAMeXchange, and therefore DRAM spot prices and average market prices will continue to drop.