Samsung has officially announced that it has started mass production of mobile processors on its 14nm FinFET process. The firm believes it has thus "gained a significant competitive edge," in the semiconductor and mobile industries. The first processor to roll off the world's "most advanced," process technology production line will be an in-house designed Exynos 7 Octa chip.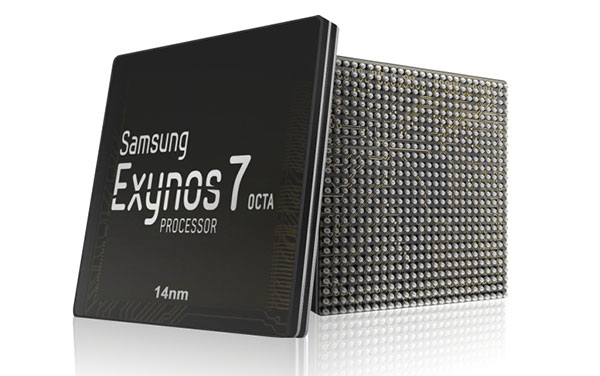 Various reports suggest that the first Samsung Exynos 7 Octa processors, being produced by Samsung now, are destined to power the firm's next flagship smartphone, the Galaxy S6. Regular HEXUS readers will be aware of the controversy Samsung caused by its criticism of rival Qualcomm's latest Snapdragon 810 SoC – saying it simply runs too hot for inclusion in the new flagship. We have since seen some not-quite like-for-like testing which showed that Qualcomm's newest, most powerful chip might not produce as much heat as a dragon. In the tested configuration it actually ran cooler than its predecessor, albeit with some considerable clockspeed throttling going on.
Faster, more efficient and cooler
Samsung has some big claims for its 14nm FinFET process Exynos 7 Octa chips which may worry rivals like Qualcomm. On the Samsung Tomorrow blog the South Korean firm claims that "When compared to Samsung's 20nm process technology, this newest process enables up to 20 percent faster speed, 35 percent less power consumption and 30 percent productivity gain". Gabsoo Han, Executive Vice President of Sales & Marketing, System LSI Business, Samsung Electronics said that "We expect the production of our 14nm mobile application processor to positively impact the growth of the mobile industry by enabling further performance improvements for cutting-edge smartphones."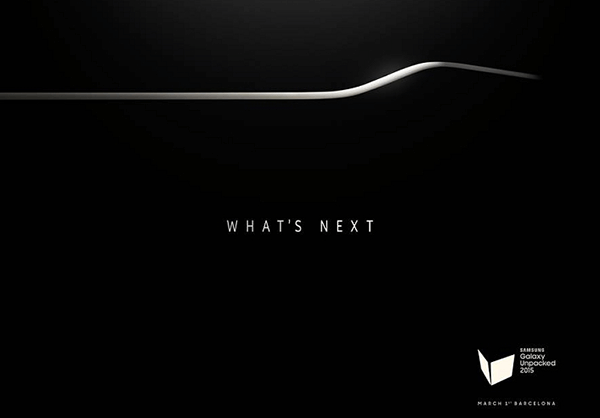 The Samsung Exynos 7 is an A57 and A53 big.LITTLE Octa-core processor. The current SoC design, built on the 20nm process, incorporates an ARM Mali-T760 GPU. It also is equipped with a multimode modem solution for LTE Advanced Carrier Aggregation. Hopefully we'll find out more about the new 14nm processor (and the Galaxy S6) at the Samsung Galaxy Unpacked event on 1st March, just ahead of the MWC.
Later in the year Samsung will be expanding its 14nm FinFET process to manufacture other products, these are thought to include processor designs from rivals including Apple, Qualcomm and Nvidia.