Industry insiders have told reporters at DigiTimes that Taiwan Semiconductor Manufacturing Company (TSMC) is speeding up development of its 10nm process technology in the face of increasing competition from Samsung.
The impetus behind TSMC's will to accelerate 10nm process technology adoption has come from Samsung winning a manufacturing order to produce Qualcomm chips using its 14nm FinFET process. We hear that Samsung's 14nm and TSMC's 16nm chip making processes will both enter volume production capability by early next year.
TSMC originally planned to start its 16nm FinFET production late this year but apparently it will be going straight to a tweaked 16nm FinFET Plus process to offer chip designers lower power consumption and smaller die sizes. Samsung's progress in readying for 14nm production has also now spurred TSMC's ambition to develop 10nm tech at a faster rate.

Speculate to accumulate
An additional morsel of news from Reuters, to coincide with the DigiTimes sourced information above, might be evidence of TSMC's plans already in action. TSMC reportedly has just ordered a substantial amount of machinery, worth over TWD$500 million, from Singapore-based Applied Materials South East Asia Pacific Ltd.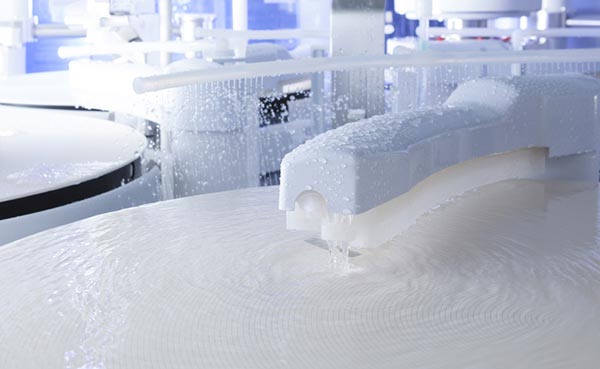 Applied Materials provides semiconductor manufacturing equipment which is said to be both differentiated and industry leading, enabling its customers to "make smaller, faster and more functional chips". The company also helps transition companies from 2D to 3D chip design and production.