In a surprise move, Nvidia has updated its guidance for its upcoming set of quarterly financials, due to be published on 14th Feb. The big news is that the expected revenue for the three months covered by the firm's Q4 fiscal results have taken a hefty cut. Now, Nvidia expects to bring in $2.2bn in revenue, significantly lower than the previously published figure of $2.7bn (both figures plus or minus 2 per cent). Nvidia's shares have been heavily impacted in afterhours trading, dropping 14 per cent and trimming more than $13bn off Nvidia's market cap.
In a press release from Nvidia, seeking to explain the discrepancy and offer some reassurance, we can read various excuses, and some reasons to be optimistic from now on. In gaming, Nvidia said much of the downturn was previously forecast to be due to "excess mid-range channel inventory following the crypto-currency boom". However, conditions were made worse by "deteriorating macroeconomic conditions, particularly in China," that are beyond the control of a business like Nvidia. Furthermore, high-end Turing GPUs sold in lower numbers than expected, as patient customers waited for these already expensive cards to settle down nearer to MSRPs.
Previous Q4 Fiscal 2019
Guidance

Updated Q4 Fiscal 2019
Guidance

Revenue

$2.70 billion, plus or minus 2%

$2.20 billion, plus or minus 2%

Gross margin – GAAP
Gross margin – non-GAAP

62.3%, plus or minus 50 bps
62.5%, plus or minus 50 bps

55.0%, plus or minus 100 bps
56.0%, plus or minus 100 bps

Operating expenses – GAAP
Operating expenses – non-GAAP

$915 million
$755 million

$915 million
$755 million

GAAP and non-GAAP other income and expense

$21 million

$25 million

GAAP and non-GAAP tax rate, excluding discrete items

8%, plus or minus 1%

6%, plus or minus 1%
As mentioned in the article subheading, Nvidia's Data Centre business has disappointed in Q4 too. In brief, Nvidia's previous forecasts included a number of deals that haven't closed as yet, and aren't expected to be closed by the end of the period covered by these financials. Despite this setback Nvidia says it is confident it can continue with strong growth in data centre, expanding its presence in AI and high performance computing for example.
In the official press statement, Nvidia CEO Jensen Huang was quoted directly, trying to paper over cracks and calm investors:
"Q4 was an extraordinary, unusually turbulent, and disappointing quarter. Looking forward, we are confident in our strategies and growth drivers."

"The foundation of our business is strong and more evident than ever – the accelerated computing model NVIDIA pioneered is the best path forward to serve the world's insatiable computing needs. The markets we are creating – gaming, design, HPC, AI and autonomous vehicles – are important, growing and will be very large. We have excellent strategic positions in all of them."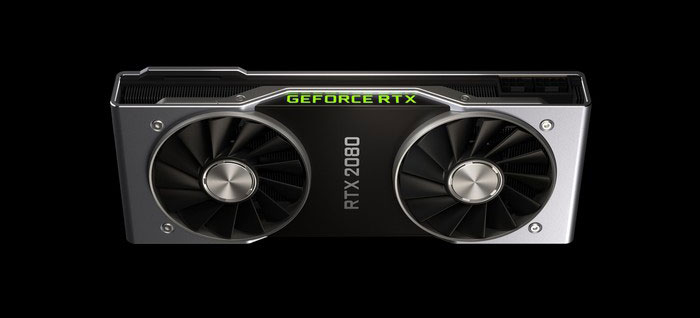 In addition to the above, Nvidia released a letter directly to shareholders (PDF) which talked through the period leading up to this guidance change, and provides a bullet point list of new hopes for revenue generation from Nvidia. It wraps up with Jensen Huang, resolutely claiming "Your company is resilient, creative, and repeatedly rises to great challenges. We will shake this off and come back strong."