Just ahead of the weekend HEXUS ran with its traditional QOTW, and the latest question was whether users are preparing their wallets to shoulder the burden of purchasing an Nvidia GeForce RTX 20 Series graphics card. From reading through the host of replies it seems like most GTX 10 Series owners will skip the new generation and even those with older gen cards appear to wish to hold out. Put simply many seem happy with the GPU performance and monitor combo they currently use and the pricing of the RTX 20 Series is prohibitive. Those with an inkling to update are largely waiting to see any price action away from MSRPs and/or see how the new entrants will affect previous gen card pricing from Nvidia and AMD.

With pricing being such an issue, these aren't 'jewellery' like iPhones, it was interesting to hear how GPU pricing could be on the up thanks to Trump's latest set of China trade tariffs. These tariffs come into force today in the US of A and it is thought that the vast majority of PC components, except for SSDs, will be hit by price rises.
WCCCF Tech points out that prices will be pumped up by 10 per cent if the brand passes on the tariff increase to the customer. Some manufacturers will shift/start to shift production or assembly away from China. There have already been indications of Taiwanese vendors moving production back to the island. WCCF Tech reckons that big Taiwanese component makers like MSI and Gigabyte with manufacturing facilities still available in Taiwan, will be able to sidestep the tariffs within two months or so. However, China/Hong Kong companies such as ZOTAC won't have this option.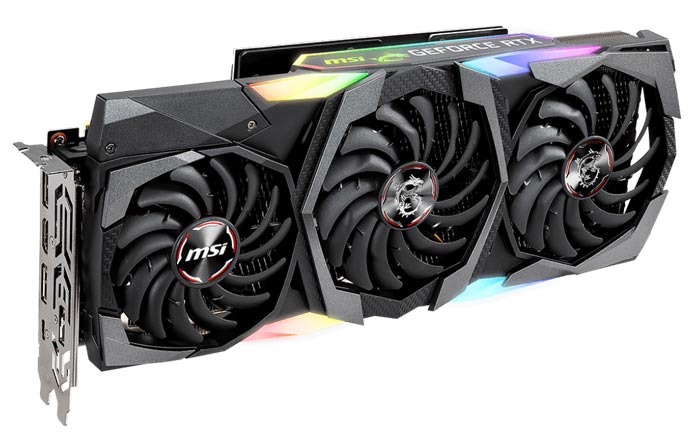 The source shared an MSI price list with the pre- and post-tariff pricing across its RTX-20 Series SKUs. Prices are going to be approx US$50 to $80 more, which don't represent 10 per cent pricing hikes, so it looks like MSI is shouldering some impact here (if source is correct).
RTX 2080 Ti Gaming X Trio: $1231 to $1310
RTX 2080 Ti DUKE 11G OC: $1212 to $1290
RTX 2080 Ti VENTUS 11G OC: $1203 to $1280
RTX 2080 Gaming X Trio: $849 to $900
RTX 2080 DUKE 8G OC: $840 to $890
RTX 2080 VENTUS 8G OC: $830 to $880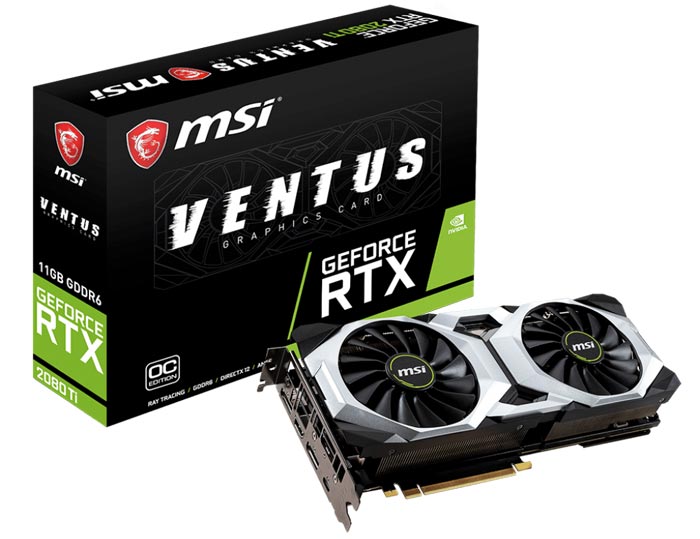 In the UK we will probably be immune to these price rises. However, while we don't have Trumpenomics at play here (yet), the Great British Pound isn't what it used to be and the government show little interest in supporting its value. Something happened in June 2016 to push it off a cliff and it remains very 'nervous'. We could talk about EUR/USD but perhaps more relevant is the GBP to New Taiwanese Dollar (NTD). GBP to NTD was rather stable, with £1 being equivalent to 50NTD or so or more over the preceding 10 years, and now it's just 40NTD, a chunky 20 per cent fall.