The semiconductor industry will see its "largest-ever price correction," next year, according to a report published by The Register. It credits Objective Analysis' Jim Handy, speaking at the recent Flash Memory Summit, with this assertion. The reason for the impending price collapse, which will see NAND pricing hit 8 cents per gigabyte (GB), is simple oversupply. HEXUS commented upon similar observations, garnered from Taiwan's DigiTimes industry sources, back in June.
The best part of the new report upon Jim Handy's presentation, and The Register report, is that we get some interesting projections about just how far NAND flash prices can descend. Handy's headlining claim is that pricing could fall to very close to that of production costs for 64-layer 3D NAND - as low as 8 cents per GB in 2019. Currently NAND flash pricing is approx 30 cents per GB.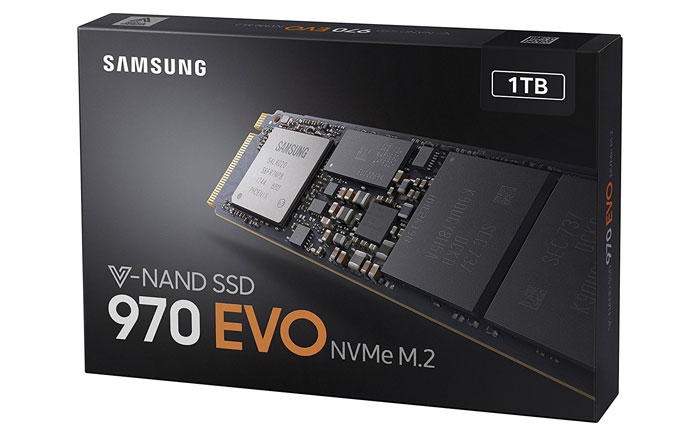 If NAND prices decline as projected, it is possible that we could see SSD prices reduce in price by as much as 75 per cent. The Reg applied this 75 per cent impact to enterprise SSD prices. Remembering that SSDs are more than just a bunch of NAND chips, there are other fixed and variable costs, current price per GB of these drives could reduce from between 55 and 62 cents per GB to 14 or 15 cents per GB. For consumers, perhaps we could start to see 1TB SSDs under the magic £100 ($120) figure…
In our previous article on NAND oversupply it was noted that greater capacity by both established players and new Chinese factories was going to come online within the next few months. In addition to this companies like Samsung are starting to introduce QLC (4-bits per cell) technology which makes greater capacity SSDs cheaper.
If operations managers can predict the upcoming significant decline in NAND pricing they could instead migrate manufacturing capacity to making DRAM instead, suggested Handy in his presentation. If that is practical it sounds like an appealing idea as DRAM is weighing heavily on the PC component pricing mix at this time.