Vested interest
The vested interest in all this is that Fujitsu has 53 percent of the UK business document scanner market, which it thought to be worth around £50 million. Young and Nelson reckon only around ten percent of the potential market for these products has currently been fulfilled.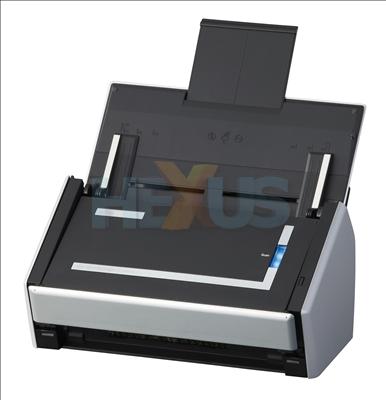 As you can see from the image above, these are not flatbed but feeder scanners, with a premium on speed. "When people see it they usually believe in it," said Young.
Nelson concluded by stressing the channel opportunity of this niche. "We're entirely channel focused and have been working to support the channel to help it make money out of this growing market." Challenged to specify what form this support takes, Nelson suggested resellers take a look at the Fujitsu partner portal and see for themselves.
Incidentally, the ScanSnap S1500 shown above can be bought for £420.89 from Misco here.