Quiet journeys
Motherboard giant MSI is showing off a brand new product at Computex 2008 that offers individual, independent control of in-car entertainment options to each passenger.
The FunStar pro system is a PC built into the boot of the car and linked to touch-screens. The PC acts as a media server and each screen as a client – allowing each user to chose their own entertainment.
Here's the official flyer from MSI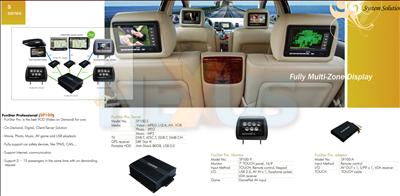 And here are some photos of the inside of the BMW SUV MSI's using to demo it.