HTC ups the ante with the UA HealthBox
Loading...
Been waiting a while?
Get Flash
to see this player.
Wolfgang Muller gives us key insight into why HTC has invested in the HealthBox.
Gadgets designed to restore our fitness have become all the rage in recent years and HTC is going all-in with the UA HealthBox. Created in collaboration with Under Armour, the HealthBox is exactly what it sounds like: a box brimming with fitness gizmos.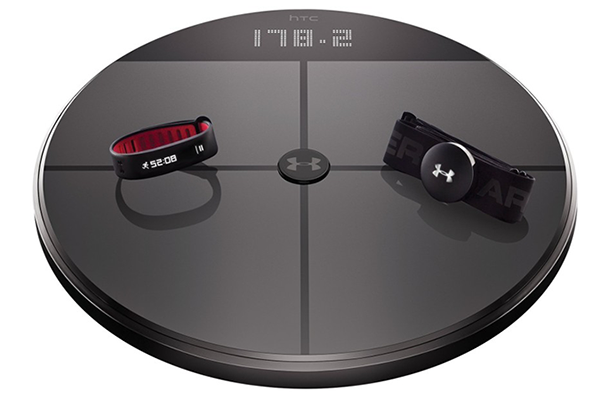 There are three components, to be precise: UA Band, UA Scale and UA Heart Rate. The first is designed for 24/7 use and measures resting heart rate, activity, sleep and workout intensity. The smart scale will monitor weight, body fat and progress, while the chest strap is geared for accurate heart-rate tracking.
Nothing you haven't seen before, but HTC is betting on the HealthBox's credentials as a one-stop solution. Described as "the world's first Connected Fitness system," HealthBox is ideally positioned to take full advantage of popular fitness services that Under Armour has acquired over the years, including MyFitnessPal, MapMyRun and Endomondo.
Ease of use, convenience and unified results via the UA Record app are all part of the appeal, though the price tag may detract casual gym-goers The UA HealthBox currently fetches $400 in the US, and while UK pricing is yet to be confirmed, availability on our shores is expected in late Q2.