Asus offers desktop-like perf from external ROG XG Station 2
Loading...
Been waiting a while?
Get Flash
to see this player.
Using a custom implementation to connect XG Station and laptop.
There has been a relatively long history of manufacturers producing boxes that house external graphics cards. The purpose is to enable thin-and-light laptops to enjoy the graphics horsepower of regular PCs by connecting these boxes to the laptop via PCI Express and then to output the visuals to an external monitor.
This method is attractive because it enables users to use a sub-2kg laptop on a day-to-day basis and then connect up the external box, housing, say, a GeForce GTX 980, for gaming thrills and spills.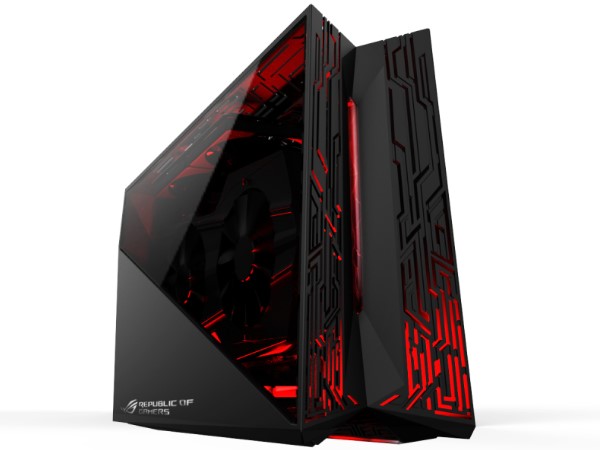 But one problem has been in having enough bandwidth flowing between the box and laptop. Asus is solving this particular headache in a novel way by using two USB 3.0 connectors and the underlying PCIe x4 interface for maximum performance. The second cable offers the ability to charge the laptop, as well.
The ROG XG Station 2's implementation differs from most because it is not using the Thunderbolt 3 interface which requires encode and decode steps that introduce a modicum of latency. The Asus route is custom to the laptop, but the evidence suggests that gamers are able to have performance that is practically analogous to that of a desktop featuring a similar processor.
Oh, it looks rather nice too. Have a listen to David from Asus talk through the XG Station 2's capabilities.