Dominated
On Monday evening of last week, Corsair briefed us on its newest memory modules. Word of these had slipped out a little earlier than initially intended, but Corsair shifted things up a gear to get the press up to speed on this exciting new product and what benefits Corsair claimed these modules brought to the table.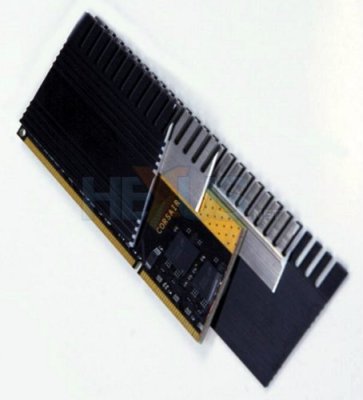 Immediately after that briefing, we brought you the details on Dominator, which introduces faster than ever memory clocks and new cooling. Sufficient to say we were eager to get our hands on some Dominator modules and have a play for ourselves.
Fast forward to Friday and a plane flew over HEXUS.towers, dropping a package for us. We were being dominated, or were we the ones that would be doing the Dominating? Join us as we give Corsair's fastest ever memory modules a workout, analysing performance, overclocking and of course, the new cooling solution.