Sound quality, thoughts.
Sound quality
Connected to a test PC and listening via the X3 and out to reference-class Sony MDR-CD1700 over-ear headphones that have stood the test of time, audio quality is, subjectively, clear and spacious when running through wide genres of music from my Amazon Music HD subscription. Listening to the same music - in regular and what Amazon terms Ultra HD quality - on my Apple iPhone XR (with annoying Lighning-to-3.5mm dongle) indicates that the Creative Sound Blaster X3 is able to produce a marginally cleaner sound. There's not much in it, but if you really listen to parts of a song you know well, there's an extra crispness that I like.
Switching gears to a PlayStation 4, where the X3 is seen as an extended headset, sound quality, again, is excellent, though the non-X3 effect diminishes if one uses cheaper headphones. Like any hi-fi buff will tell you, having a decent DAC makes a marginal positive difference in sound quality. In that sense, X3 makes sense to gamers and PC users with an audiophile inclination, but you need good headphones to make the most of it.
The out-of-the-box sound is pretty accurate, too, and I didn't feel the need to toggle with the various EQ settings for the vast majority of music.
Sound Blaster X3 wouldn't exist if it were not for the Super X-Fi technology baked into the box; the aforementioned G6 would be a better bet. Activating the technology is as simple as clicking a button. The effect feels somewhat strange on first usage, as it changes the soundstage and depth quite dramatically depending upon what you're listening to, and is supposed to mimic a multi-speaker setup. For vocals, SXFI introduces a slight echo where sound feel more constricted and, at the same time, more in front of you. It's as if the vocalist is playing more for just you than a larger crowd.
SXFI fundamentally changes the audio perception on every bit of music I listened to, but the overriding feeling is one of making most music more echoey. The Lumineers' Angela, for example, is already deliberately quite echoey, and it's this kind of presentation that SXFI adds to normal vocals. Go have a listen to see if it's your cup of tea.
Having listened to my favourite songs through the Sound Blaster X3, with SXFI turned off and on, I prefer it off for more of the time. That's not to say it doesn't have a place - it can make duller tracks more alive, and it works well for classical music and instruments in general.
The same is true when gaming on a console. SXFI adds more presence but, in games such as Red Dead Redemption 2 and God of War, I feel as if some accuracy is lost in the enhanced soundstage. That said, SXFI is very much a subjective technology - my wife prefers it on more of the time than I do, irrespective of music.
The Wrap
Creative has sought to extend the usefulness of its USB DAC products by releasing a model equipped with its unique in-house SXFI technology. The Sound Blaster X3, priced at £110, offers a really nice, accurate direct sound when connected to high-quality headphones or speakers. The SXFI technology, for me at least, is more hit and miss, as it moves the soundstage more in front of you and introduces what are perceived as slight echoes into vocals that leads to audio sounding like it's coming from a small hall.
The effectiveness of SXFI may well be better on fully-tuned headphones, but as it stands, I like the direct audio quality of the Sound Blaster X3 but, at this time, remain unconvinced of the merits of SXFI for a wide range of music and gaming. I am therefore more of a customer for the extant G6 product, so I'd urge you to demo SXFI before biting the bullet.
Bottom line: Creative introduces its unique SXFI technology to a proven USB-connected DAC. The results are mixed, in my opinion, and I'd recommend trying before buying.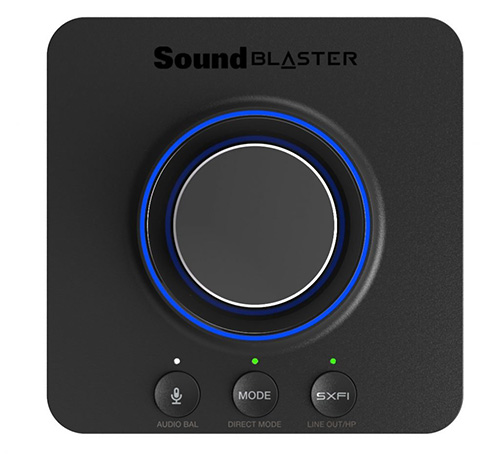 The Good

The Bad

Good build quality
Really nice direct sound
Lots of ports
Wide device coverage


SXFI is hit and miss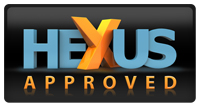 Creative Sound Blaster X3
HEXUS.where2buy
The Creative Sound Blaster X3 can be purchased directly from Creative.
HEXUS.right2reply
At HEXUS, we invite the companies whose products we test to comment on our articles. If any company representatives for the products reviewed choose to respond, we'll publish their commentary here verbatim.