Sound Quality
Just like the HS50, these wireless cans have a pleasing sound that's on the warm side. Playing regular audio provides, in my opinion, the same sort of quality one would expect from £40-£50 headphones from a respected brand. Without tweaking in Corsair Cue 2, the HS70 favours boomy bass that's accentuated by the fully-enclosed over-the-ear design.
Detail is solid and most gamers won't be disappointed with the overall reproduction. Sure, they struggle a bit on the treble but never sound harsh. The microphone is up to scratch, too, with Skype recipients able to make out good audio quality at all times.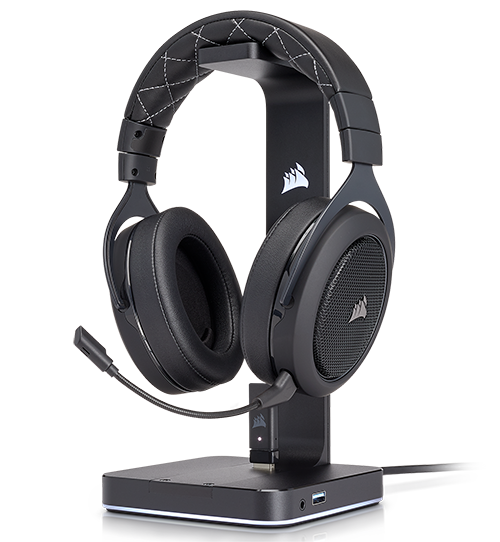 Moving over to gaming, hitting up Far Cry 5 results in a good experience. That slightly boomy bass plays better in games, with explosions given proper heft. HS70's volume is limited insofar as the drivers never distort. I could argue that they deserve to go a shade louder, but that's a subjective feeling. Others reported them as being adequately loud and clear.
Playing around with the presets doesn't improve the gaming performance any, in my opinion, while the virtual 7.1 implementation is, at best, reasonable. I'd recommend users sticking with standard stereo on the HS70.
Conclusion
In a natural move to extend the HS line farther, Corsair's HS70 becomes the first non-Void to feature wireless connectivity. In fact, it is very reasonable to think of this model as the HS50 but without wires, and that means a comfortable fit, good build quality and sound quality that's warm, even if the default audio profile feels a tad touch too rich in bass.
Wireless headsets from big-name manufacturers don't come cheap, so the £99 asking fee feels a touch expensive. My recommendations would be for Corsair to use a softer, more cushioned earcup material, and to have a more neutral sound by default. Other than that, as a premium gaming headset free of wires, Corsair does a good job with the HS70.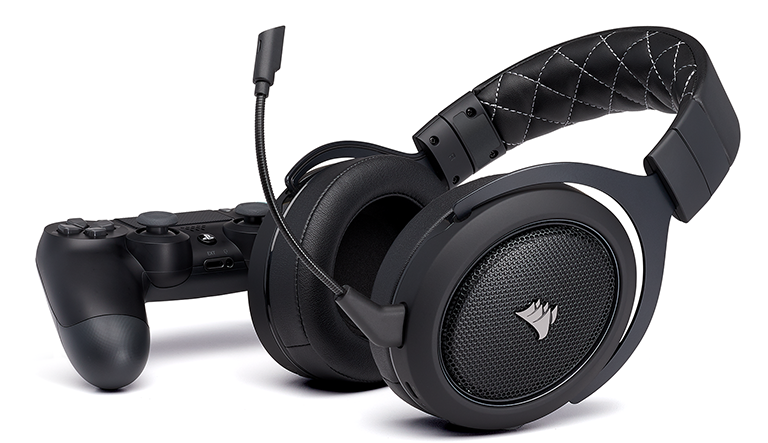 The Good

The Bad

Good, simple design
Excellent mic
Generally comfortable
Decent battery life

Earcups feel stiff on first wear
A tad heavy handed with bass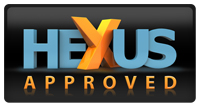 Corsair HS70 Wireless Gaming Headset
HEXUS.where2buy*
The Corsair HS70 Wireless Gaming Headset is available from Scan Computers.
HEXUS.right2reply
At HEXUS, we invite the companies whose products we test to comment on our articles. If any company representatives for the products reviewed choose to respond, we'll publish their commentary here verbatim.