Final thoughts and rating
AMD's release of the Radeon HD 7870 and HD 7850 graphics cards marks a full transition of 'Southern Islands' GPUs for mainstream and enthusiast gaming. The two latest GPUs are to fill the £185-£300 segment that's currently occupied by standard and special-edition Radeon HD 6950 and HD 6970 cards.
Pure specifications of the HD 7870/50 cards don't paint a pretty picture, truth be told, but there's enough behind-the-scenes goodness in the GCN architecture to make the HD 7870 and HD 7850 decent performers when evaluated against price-equivalent cards from both NVIDIA and AMD's established GPUs.
The crucial point to understand with this release is that AMD and its roster of partners are to offer the same kind of bang-for-buck as you currently receive from Radeon HD 6950/70 and GeForce GTX 570/560 Ti, albeit with these new GPUs consuming considerably less power. Radeon HD 7870 and HD 7850 perform just as you would expect quality £260/£185 cards to do so.
We also expect cutting-edge GPUs to offer manifest advantages over older technology. Given what we know about the economics of small die sizes and process advancements, AMD could have brought these GPUs to market at lower prices or offered more in the way of shaders and memory speed, thereby genuinely providing tangible gains in the all-important bang-for-buck metric. AMD chose not to do so, and it waits on just what NVIDIA has up its sleeve with the upcoming Kepler GPUs before, perhaps, realigning pricing. We're also patiently waiting for the AMD to make the most of the GPUs' feature-set: the much-vaunted Video Codec Engine still isn't available in the CATALYST drivers.

Our advice would be to definitely consider these cards if you're upgrading from GPUs that are at least two, preferably three, years old: they are amongst the best cards for their price points, based on our analysis of speed, price and power. Any Radeon HD 6950 or GeForce GTX 570 user, however, will view them as a sideways move more than an advancement.
As for which one we'd pick out of the Radeon HD 7870 or HD 7850 as the better GPU, the low power-draw of the cheaper Pitcairn processor lends itself to smaller cards suitable for a wider range of chassis. It gets our vote, just. Knowing the cards shan't be available for a couple of weeks there's plenty of time to make up your minds, dear readers.
The Good
Solid gaming performers at their respective MSRPs
AMD 7-series GPUs provide decent multimedia capabilities
Both GPUs overclock well

The Bad
It feels as if AMD is keeping Pitcairn pricing high, waiting for Kepler

HEXUS Rating

AMD Radeon HD 7870 and HD 7850 GPUs
HEXUS Awards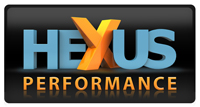 AMD Radeon HD 7870 and HD 7850 GPUs
HEXUS Where2Buy
TBC.
HEXUS Right2Reply
At HEXUS, we invite the companies whose products we test to comment on our articles. If any company representatives for the products reviewed choose to respond, we'll publish their commentary here verbatim.