Final thoughts and rating
The Radeon HD 7770 and HD 7750 GPUs mark AMD's foray into mainstream graphics cards with the new Graphics Core Next (GCN) architecture. Sound in every respect, especially when considering power-draw, one would assume any mid-range GPU based on GCN to be a sure-fire winner, for there's excellent tessellation performance, high-efficiency throughput and a multimedia feature-set that is absolutely cutting edge.
Board partners are positioning these GPUs to fill the all-important $100-$200 (£75-£150) segment that's currently occupied by decent cards based on last-generation technology. So it comes as a surprise to see that AMD's cut the architecture down to the bone - a maximum of 640 compute processors, 128-bit memory bus, for starters - and has relied on the presumed benefits of GCN to maintain credible performance.
Radeon HD 7770 1GB
AMD is keen to encourage potential purchasers to evaluate the GPUs with future titles in mind, where heavy tessellation comes to the fore, and we see the 1GHz-clocked HD 7770 punching above its weight in titles such as Batman: Arkham City and Crysis 2. However, the GPU feels underpowered when in the presence of price-equivalent GPUs such as the Radeon HD 6870 and GeForce GTX 560, and one really needs a super-clocked HD 7770 for it to make sense at the £125 price point.
Radeon HD 7750 1GB
The £90 HD 7750 is around 20 percent slower than the 7770 model, with the performance deficit explained by fewer processing cores and a lower core frequency. It's also often slower than a Radeon HD 5770/6770, which, when taken in the context of the family-to-family comparisons that AMD is fond of, indicates that the company hasn't made huge strides in the 28 months since HD 5770's launch.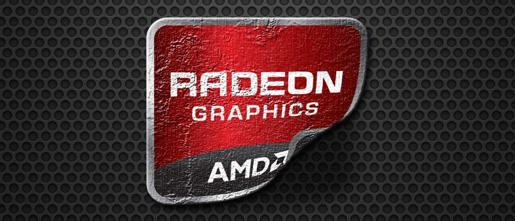 What we think
We're fans of the range-topping HD 7970/50 because there are compelling reasons to buy them - NVIDIA or, indeed, AMD doesn't have other, comparable products right now. The case isn't the same for these mainstream GPUs whose excellent underlying architecture is compromised by too-severe snips and the frenzied price reduction on cards that are usually a class or two above. Heck, pre-overclocked HD 6850s are on pre-order for £90!

AMD needs to provide honest-to-goodness reasons for considering these mainstream HD 7000-series GPUs. We believe that this can be achieved by a three-pronged approach consisting of mature drivers to eke out extra performance, price snips to remove comparisons against meatier cards, and full realisation of HD 7000 features such as Video Codec Engine and, perhaps, six display outputs.

Bottom line: in an ultra-competitive segment where users are looking for the absolute best bang4buck, AMD's HD 7770 and HD 7750 aren't the knockout products we'd hoped for, and neither match up the mainstream excellence first exhibited by Radeon HD 5770/50 a long time ago.

The Good

GCN architecture comes to the fore in some games
Good power-draw figures


The Bad

MSRP prices bring meatier GPUs into play
VCE functionality not working presently
HEXUS Rating

PowerColor (AMD) Radeon HD 7770 1GB

AMD Radeon HD 7750 1GB
HEXUS Where2Buy
TBC.
HEXUS Right2Reply
At HEXUS, we invite the companies whose products we test to comment on our articles. If any company representatives for the products reviewed choose to respond, we'll publish their commentary here verbatim.