The Founders Edition Card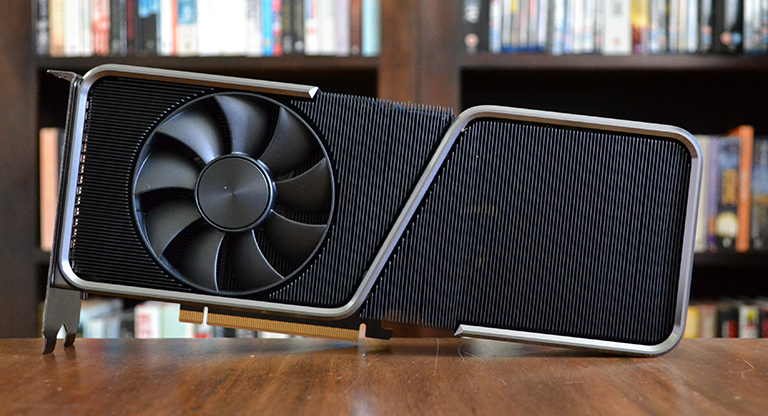 Nvidia brings forth a new Founders Edition card for this model. That makes sense as the 290W TGP is too much for the RTX 3070/3060 Ti cooler to handle but not high enough to warrant the larger, premium solution available on the RTX 3080/3080 Ti cards.
Measurements come in at 267mm long, 112mm high and it occupies a strict two-slot form factor. It's still a considerable bit of kit tipping the scales at 1,187g, and is wonderfully well built from every angle.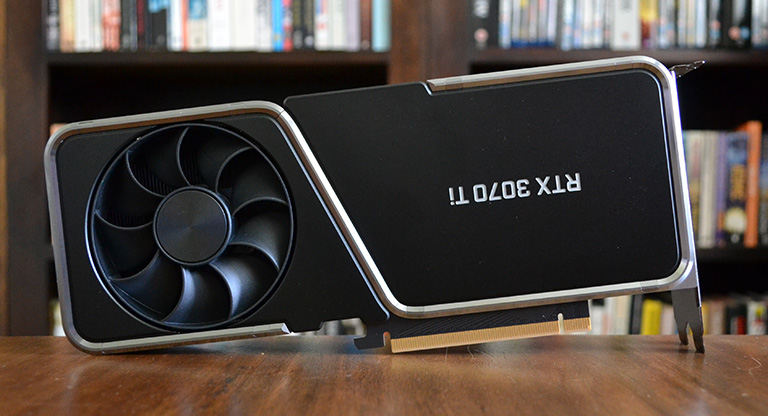 As before, Nvidia uses through-the-heatsink cooling as the interesting-looking PCB finishes by the edge of the rear fan. Nvidia recommends a minimum 750W power supply and rates the board to perform to specification at up to 93°C.
Unlike the bigger RTX 3080/Ti, however, there is no LED lighting on this stealth model, and that's no bad thing in our book.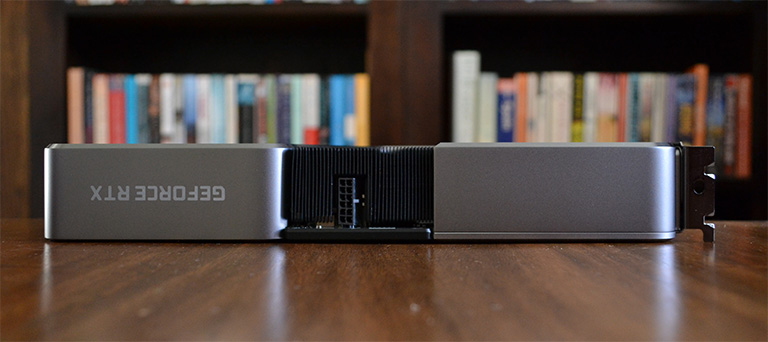 The familiar Founders Edition 12-pin power connector is in evidence again. The increased 290W TGP necessitates an RTX 3080-like dual 8-pin-to-12-pin connector, which Nvidia bundles in the box.
Though outfitted with a 1,770MHz boost speed, the card hums along at a steady 1,900MHz in our test platform. That's a solid improvement over what's advertised, of course, but falls short of the 1,965MHz achieved by the RTX 3070 (non-Ti) card that, interestingly, has a lower quoted boost speed of 1,725MHz. Is Nvidia pushing this GPU too far at its native specs?

If you were guessing Nvidia wouldn't make changes to the rear I/O ports, you have been proved right. A trio of DisplayPort 1.4a and a single HDMI 2.1 have been standard fare on the RTX 30-series line.
Proving this card is a mix of RTX 3080/70, the grille section comes from the latter.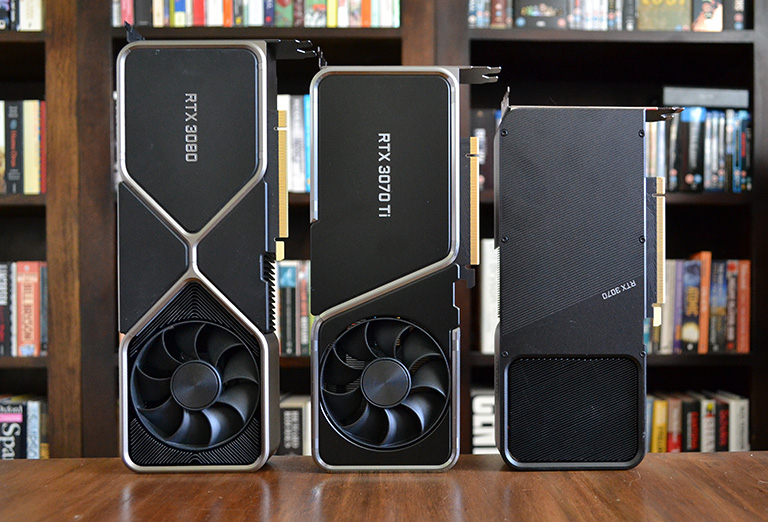 We've spoken about and compared two other cards in the commentary. Here is how they appear visually, flanking the all-new GeForce RTX 3070 Ti.
It is reasonable to assume Nvidia's AIB partners will use their RTX 3080/Ti cooling for this card. If true, such a move would push the price up as the cooling apparatus tends to be more substantial than on RTX 3060 Ti/3070. But who cares about an extra £30-£50 when stock is rarer than hen's teeth and the card is likely to sell for closer to £1,000 from scalpers?