The Founders Edition Card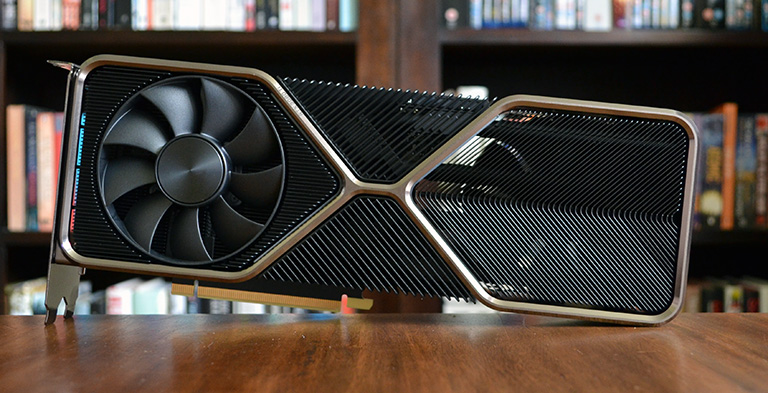 You've seen me before, haven't you? This Founders Edition card is visually identical to the GeForce RTX 3080 board we took a look at last year. Such a move feels somewhat cheap when we know the RTX 3090 FE cooler is both larger and better at pushing away heat. Surely Nvidia should have based the cooling on that as both cards share a 350W power budget, up from 320W on the RTX 3080 FE.
Even so, it remains a lovely bit of kit. Measuring 285mm long, 112mm high and accommodating the full two slots, the card tips the scales at 1,365g, or about the same as RTX 3080 FE.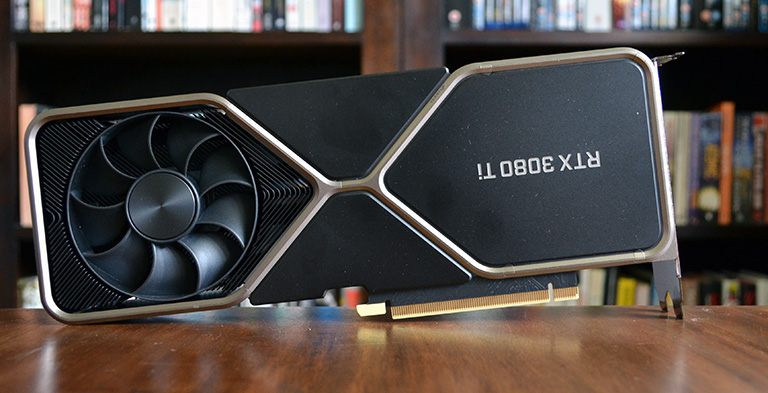 The simplest way to tell the two apart is via the naming on the rear. Like before, the GeForce logo on the side and V-shaped section on the front light up in white - no RGB here. And, like before, Nvidia uses a custom 12-pin connector that's bridged to dual 8-pin PCIe connectors via a bundled power adapter.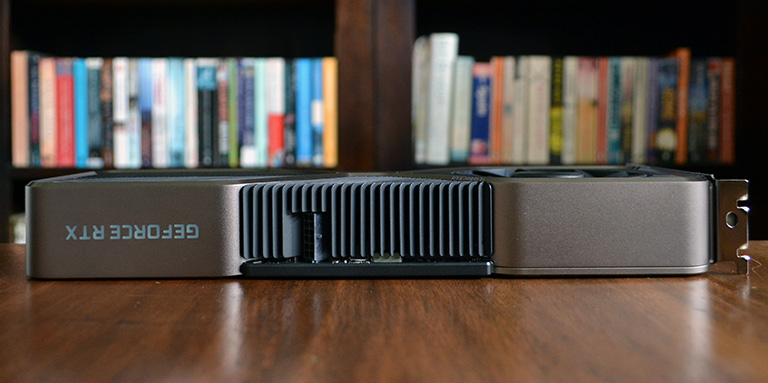 Nvidia mandates a minimum boost speed of 1,665MHz for this model. Our logs show the sample card hurtles along at 1,875MHz during intense gaming load, so expect partner cards, also available from today, to follow suit. There's not a whole heap of headroom at the top of the Ampere stack, which translates to partner-overclocked models running barely any faster.
The original RTX 3080 FE's memory ran pretty damn hot under load - over 100°C in many cases. The same is true for this model, suggesting Nvidia hasn't upgrading the cooling in any manifest way.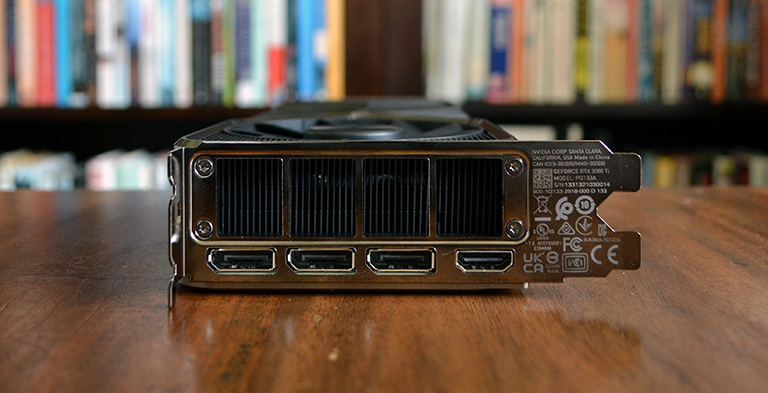 No surprises for learning the I/O section remains identical between both RTX 3080-based GPUs. That means a trio of DisplayPort 1.4a outputs alongside a solitary HDMI 2.1 on the right-hand side.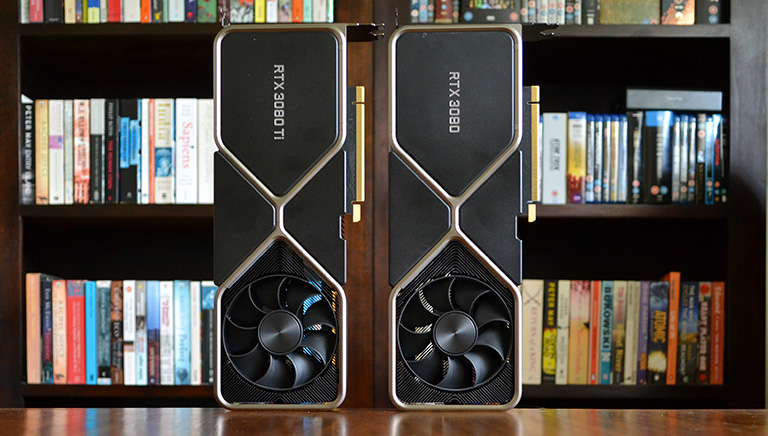 Though we barely need it after the exposition above, reinforcing the similarity between cards is this side-by-side shot.
Right-o, on to the bit you have been waiting for. Let's head to the benchmark section.