MESH Computers have thrown their hat into the ring today with details of a new line of performance orientated systems, the MESH XHD range, based upon AMD's HD2900XT graphics solution.

System units from the MESH XHD range will be available with a starting price of £999 including VAT and include 12 month, onsite warranty. MESH are targeting their new line of systems at gaming enthusiasts, with the company citing that the computers are priced to be attractive to those users looking for outstanding performance today, as well as full DirectX 10 compatibility, courtesy of the AMD HD2900XT powered graphics solution, for next generation games.

AMD's own 'Platform Advantage' initiative has also be utilised, with MESH specifying the systems carefully to ensure, as the company comments, that they are Better By Design for High Definition processing work, that tag including gaming, graphics design and multimedia tasks.

One of the members of the new XHD family is the MESH XHD 6000 that boasts system processor duties being performed by an AMD X2 6000+ CPU, married up with 2GB of memory and a 19" widescreen visual display unit, coming in at the £999 including VAT price point.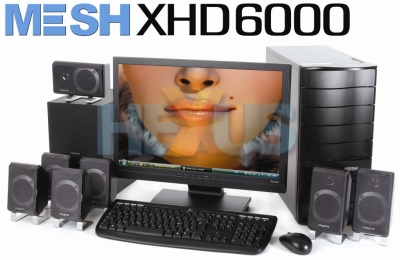 Read the press release in full here.