Apple has updated its full range of iMac all-in-one computers. The headlining updates to these machines concern the displays they are equipped with; the 21.5-inch iMac now has an option for a Retina 4K display (4096 x 2304 pixels) and every 27-inch iMac has a Retina 5K display (5120x2880 pixels). Other key components, like processors, have been updated and Apple is providing a new range of wireless desktop accessories including a Force Touch trackpad.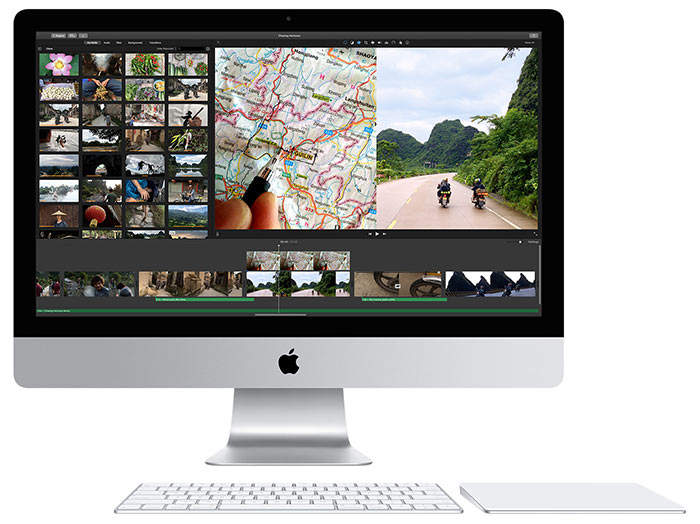 At the launch, Phil Schiller, Apples SVP of Worldwide Marketing said "With our gorgeous new Retina displays, more powerful processors and graphics and all-new Magic accessories, the new iMac continues to redefine the ultimate desktop experience".
Looking deeper, inside the iMacs, buyers get upgraded processors and graphics, new storage options and a more affordable Fusion Drive option and 2x Thunderbolt ports. The new 21.5-inch iMacs feature fifth-generation Intel Core processors and Intel Iris Pro Graphics. Apple's 27-inch iMacs pack sixth-generation Intel Core processors and the latest AMD mobile graphics chips, ranging from a Radeon R9 M380 graphics processor with 2GB of GDDR5 to a Radeon R9 M395X with 4GB of GDDR5.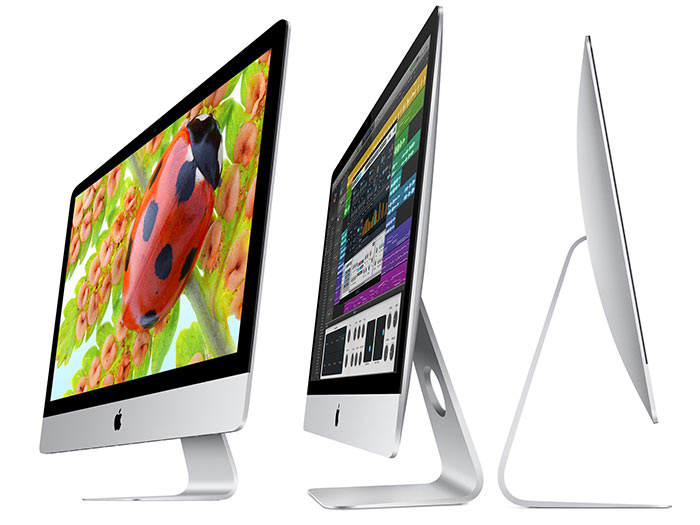 The hybrid storage offering, which Apple calls Fusion Drive, is now available in sizes from 1TB up to 3TB with 128GB of flash storage integrated. All-flash storage options are now available in capacities up to 1TB. Up to 1.3Gbps wireless networking can be achieved thanks to the built-in three stream 802.11ac Wi-Fi.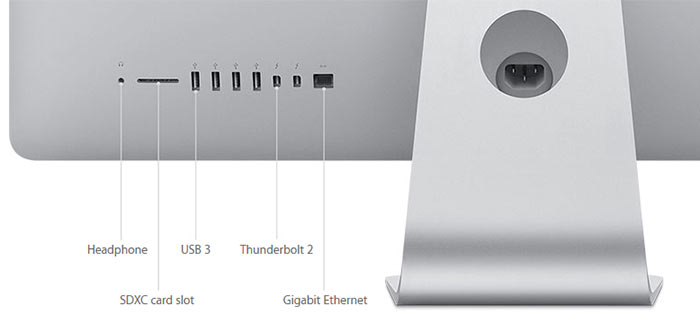 Apple claims that the new Magic Keyboard, Magic Mouse 2 and Magic Trackpad 2 are "more comfortable, capable and environmentally friendly". These three accessories use a Li-ion rechargeable battery which lasts approx one month between charges. Apple's Magic Keyboard uses scissor switches and though full sized requires "13 per cent less space on your desktop". The new Magic Mouse 2 is lighter, yet sturdier and offers a smoother glide with a new foot design. Last but not least Apple's Magic Trackpad 2 is 29 per cent larger than its predecessor and brings Force Touch to the desktop for the first time. All the devices pair instantly with your iMac as soon as you plug them into the Lightning-to-USB charging cable.

All the new Apple iMacs come with the new Magic Keyboard and Magic Mouse 2 as standard, with the Magic Trackpad 2 as an option. The trio of new desktop accessories are available immediately priced at £79, £65 and £109 respectively. As for the new iMac computers, they are also available now. The 21.5-inch iMac is available in three models starting at £899 and £1,049 and with a Retina 4K display starting at £1,199. The 27-inch iMac comes in three models starting at £1,449, £1,599 and £1,849.