Smach Zero Steam Machine pre-order availability and pricing have both been confirmed by the device maker. Smach published a press release yesterday saying that the handheld will be available on pre-order from 10th November at a special introductory price of $299. The announcement was made to coincide with Gamescom where Smach had a booth.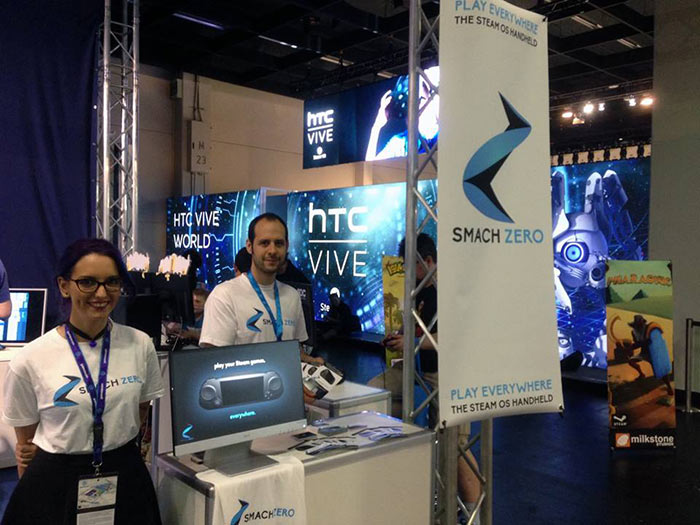 The Smach booth at Gamescom was next to one for the HTC Vive VR headset.
This portable was originally known as the 'Steam Boy', for obvious reasons. The specs, as revealed a couple of months ago, are as follows:
AMD embedded G-Series SoC 'Steppe Eagle' with Jaguar-based CPU and GCN-based Radeon graphics
4GB RAM
32GB internal memory plus SD Card Slot, USB OTG
5-inch Touch screen with 720p resolution
Configurable tactile gamepads
HDMI video output
Wi-Fi, Bluetooth connectivity
4G mobile network connectivity (PRO model only)
SteamOS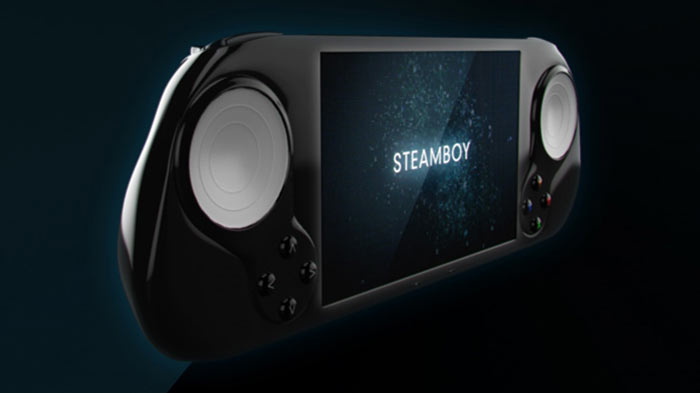 The machine is said to be easily capable of running the likes of Half-Life 2, Civilization V, Dota 2, Tropico 5, BioShock Infinite, and Cities: Skylines. Also, if Valve is true-to-its-word, SteamOS users such as owners of a Smach Zero will have the choice of over 1000 native SteamOS games by the time of the big rollout. On the subject of the hardware chosen the Smach team said that the handheld won't be as powerful as many rival Steam Machines in the same way that portables like the Sony PS Vita aren't as powerful as the full sized PlayStation consoles.
It isn't known what the eventual market price will be or exactly when the Smach Zero will become physically available. However you will might have to be brave to pre-order from this little known company with the portable not being released until a rather vague '2016', according to the Gamescom promo leaflet (source) reproduced below. Nevertheless it could be a very interesting device to a gadget loving gamer.