Sir Clive Sinclair has launched a new crowdfunding project to fund the Sinclair Spectrum Vega. It is 32 years after the first ZX Spectrum rolled out. However, rather than this being a new platform it is simply a retro-gaming computer system which runs and is preloaded with 1,000 classic Spectrum games.
The Sinclair Spectrum Vega is being marketed as a "low cost games computer". The promotional blurb says that it "takes advantage of major advances in technology to achieve big cost savings". However this ZX Spectrum emulator is expected to be priced at "well below £100," which sounds worryingly expensive. Actually, the first run of 1,000 Limited Edition units are priced at exactly £100, including UK delivery. However, the FT reports that all the proceeds from this first batch will be given to Great Ormond Street Hospital for Children.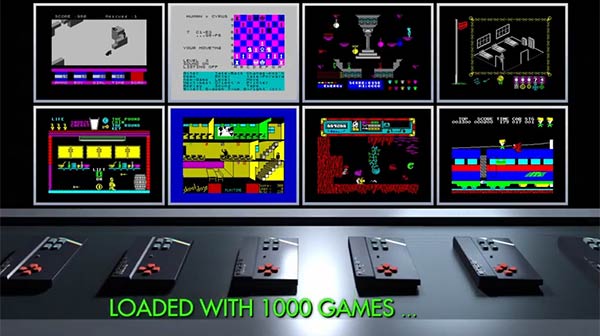 We are told that the Sinclair Spectrum Vega uses "a low cost micro-controller and a clever piece of software," to enable it to play the full library of Spectrum titles available – over 14,000 of them. More specifically the Vega contains a small circuit board with three chips; an ARM based SOC, a memory chip and flash RAM. The system also accepts SD cards for users to add software. The technology behind the machines isn't detailed any further but good Spectrum emulation has been a snip for many a system for years. ARM-based devices such as handheld consoles, smartphones and the Raspberry Pi can play 'Speccy' games with aplomb.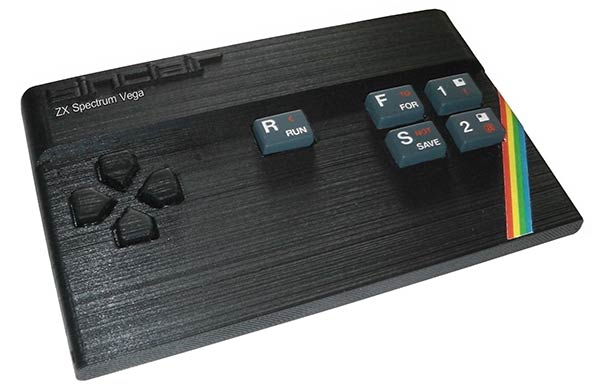 Ease of use is good. The new Sinclair Spectrum Vega plugs straight into your modern TV and is ready to play with straight from the box. Around 1,000 games are built-in to the Limited Edition's system memory so as a plug-in-and-go system it offers great convenience.
A menu system lists the games, which load automatically when selected. To change games you have to press the system reset button which will take you back to the menu. The new design of the computer omits the full keyboard for the console actually being the controller with directional 'joystick' buttons and the other bare necessities for getting a game loaded and playable.
What are readers thoughts on this project, could it make you a happy retro-gamer or are you unhappy about the concept/execution?