Microsoft has launched a new trade-in program in its Microsoft retail stores in the US and Canada. The promotion offers, specifically for MacBook Air owners, up to $650 in store credit towards the purchase of a Surface Pro 3.
Redmond's latest promotional strategy indicates that credit given as a trade for a used MacBook Air can only be applied toward the purchase of a Surface Pro 3 in order "to get the maximum trade-in amount." In effect, buyers could walk out with Microsoft's latest tablet for as little as $150 if they walk in with a pristine MacBook Air and go for the least expensive configuration in the Surface Pro 3 range.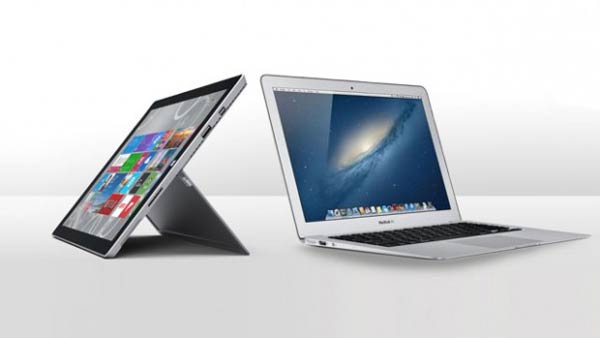 However, those who are interested in the deal should heed the small print which states "trade-in value may vary," depending on the condition of your MacBook Air. How many people walk out of the Microsoft Store with a $150 Surface Pro 3 in their hands remains to be seen. The small print also notes that "to be eligible for trade-in, device must power on to be considered working. Water-damaged devices and devices with cracked screens are not considered working devices for purposes of this offer."
You can get your Apple device valued at selected Microsoft retail stores in the U.S, Puerto Rico and Canada before the promotion ends on 31 July.
Surface Pro 3 worst 'repairability' rating
Are you considering the above trade-in deal? If you like things to be easily user serviceable and repairable this may make you think twice. According to Neowin, a recent teardown by iFixit has given Microsoft's new Windows 8 tablet a 1 out of 10 'repairability' rating, the lowest score possible.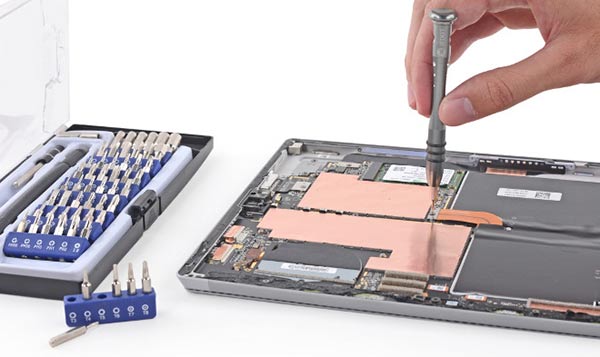 Upon trying to open up Surface Pro 3, the staff over at iFixit had already cracked the screen by accident, due to its fused glass panel and LCD. So we definitely recommend that Surface Pro 3 owners leave repair jobs to the experts, rather than tinker with the tablet in the hope of saving labour fees.
The Surface Mini gets a mention
The Surface Pro 3 manual has also accidently revealed the Surface Mini, suggesting that it was supposed to launch alongside the Surface Pro 3, reports PC Pro.
Before the recent 'Small Gathering' launch event, it was widely expected that Microsoft was going to bring out a mini version of the Surface. When the mini didn't appear it was thought that Microsoft had decided to pull the plug, since it "wasn't different enough from rivals and probably wouldn't be a hit." Despite this most recent 'proof' of existence it's difficult to know if a Surface mini will ever be released.