Apek has launched a range of Windows 8.1 powered Smart TVs in Brazil*. The Apek Maxpad is said to be the world's first Windows Touch TV. The new range of TVs, available in 39, 50 and 63.5-inch screen diagonals feature full-HD multi-touch screens and are powered by AMD A10 APU based PCs built into their customisable colour frames.
Previously most large screened Windows 8 devices have been targeted at businesses for presentation purposes and similar but now Apek has launched a range of Windows 8.1 TVs with consumers in mind. These are basically large AiOs based around AMD APUs with special software to "rewind, capture, search, doodle, and share everything you want in real time". The rewind works with up to 150 minutes of previously broadcast TV. Apek also supply a comprehensive remote control and mini wireless keyboard combo with gyroscopic air-mouse functionality - just in case you think touching your TV screen is not very convenient.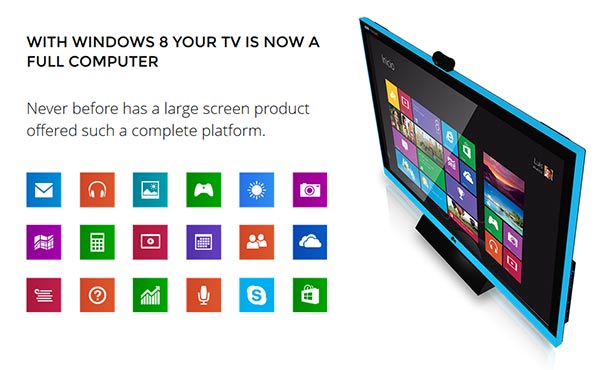 Let's look more at the specs of the PC which powers the TV set. The "astonishing performance" of these SmartTVs is down to an AMD A10 APU which runs at 3.8GHz and packs Radeon HD7660 graphics. Storage is catered for by a hybrid configuration of a 60GB SSD and a 500GB HDD. However many other specs such as the amount of RAM in this machine aren't detailed.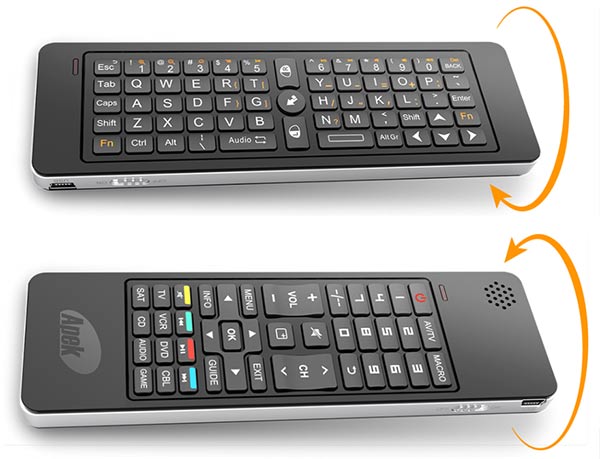 When you buy its Maxpad TV Apek is proud to offer you a wide range of colour options. The collection of shades on offer looks very Nokia Lumia-like and Apek also seems to offer a wider range than shown to fit in with your "corporate projects". It is also shown with various stands which also suggest its use in exhibitions, shows and 'kiosks' with a flat wall and angled bracket available. It looks like Apek is hedging its bets with the dual-purposes shown.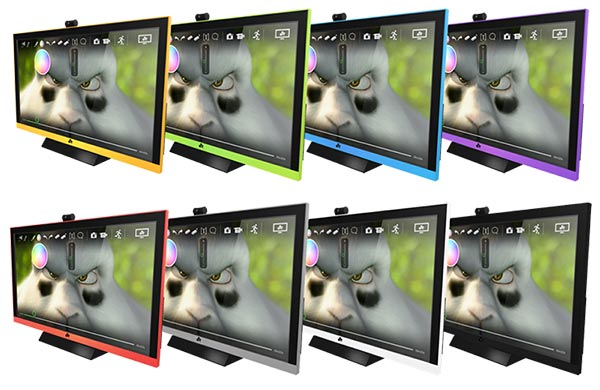 These Windows Smart TVs don't sound very affordable though - the 39, 50 and 63.5-inch screen models are said to retail for approximately $5,400, $9,000 and $12,000 respectively – probably a big premium over the price of a HDMI TV, Windows laptop and wireless All-in-One Media Keyboard in Brazil.
*The World Cup in Brazil this year runs from 12th June to 13th July.