We reported details concerning Valve's Steam Machines beta program just over a week ago. The company detailed, in its initial reveal, that 300 prototype Steam Machines were to be offered for free, more-or-less at random, to Steam Community members. The people who were chosen testers would report back on their gaming experiences. Following this testing and based upon feedback a range of third party Steam Machines are to be launched early next year.

Nvidia and Intel guts
Now Valve has revealed the hardware specs of the 300 tests systems it is supplying to community members. Everyone doesn't get a standard system, there is a range, a hotchpotch of system specs that will be proliferated among beta testers:
GPU: some units with NVidia Titan, some GTX780, some GTX760, and some GTX660
CPU: some boxes with Intel i7-4770, some i5-4570, and some i3
RAM: 16GB DDR3-1600 (CPU), 3GB GDDR5 (GPU)
Storage: 1TB/8GB Hybrid SSHD
Power Supply: Internal 450w 80Plus Gold
Dimensions: approx. 12 x 12.4 x 2.9 in high
Valve explains the hardware choices built into the first Steam Machine design on its blog as follows "The prototype machine is a high-end, high-performance box, built out of off-the-shelf PC parts. It is also fully upgradable, allowing any user to swap out the GPU, hard drive, CPU, even the motherboard if you really want to. Apart from the custom enclosure, anyone can go and build exactly the same machine by shopping for components and assembling it themselves. And we expect that at least a few people will do just that. (We'll also share the source CAD files for our enclosure, in case people want to replicate it as well.)"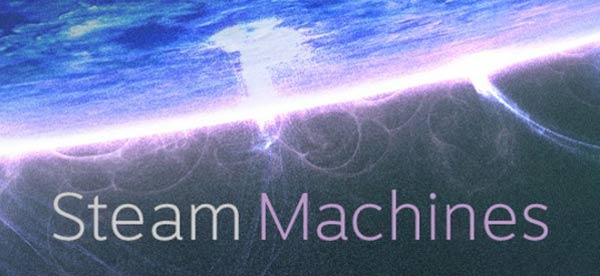 Gaming pizza box
In the spec list, above, you can see a lot of hardware variables but also some constant elements to the systems such as; RAM, storage, power supply and importantly (for a living room machine) the dimensions. The roughly 12-inch square and 3-inch high PC is comparable to a couple of supermarket pizzas stacked together. For more cultured readers, who may have never tried supermarket pizza, the prototype Steam Machine is roughly the same size as Herbert von Karajan's Beethoven: 9 Symphonies LP box set.
At this time Valve isn't going to publish any pictures of these first Steam Machines "just because they're not finished enough." Also, as a prototype, the design is definitely going to change somewhat before market readiness.
Valve concludes that these machines are "nice, and fun to play with, and will make many Steam customers happy," but aren't going to be replacements for current Steam user's PC desktop machines. The aim of many a future Steam Machine, equipped with SteamOS and a Steam Controller, is "to bridge the gap into the living room without giving up their existing hardware and without spending lots of money". That goal will be helped along by Valve's in-home streaming technology, we are told.