We just mentioned the Surface Pro yesterday as Microsoft had just initiated a Surface RT sales promotion including a free Touch or Type Cover, but we were still awaiting the Surface Pro announcement for the UK. However we knew the Surface Pro was due towards the end of May. Today the availability and prices have been revealed for Europe, including specifically - the UK.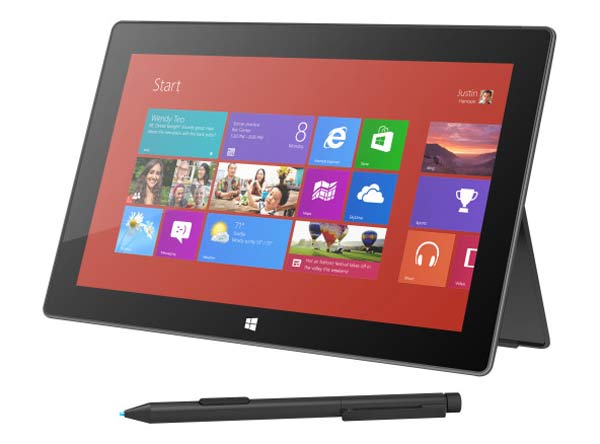 The Surface Pro will go on sale in the UK on 23rd May. The prices for the 64GB and the 128GB versions will be £719 and £799 respectively. Other counties in Europe have just been told of their release dates and price ranges. Germany, Sweden, the Netherlands and Portugal will all have to wait a week longer and also pay more, according to my quick calculations, than we here in Blightly. Other countries slated to get the Microsoft Surface Pro at the end of May include; Australia, Austria, Belgium, Denmark, Finland, Ireland, Italy, Luxembourg, Switzerland and Hong Kong. By the end of June; Malaysia, Russia, Singapore, South Korea and Thailand residents will also be able to shop for a Surface Pro.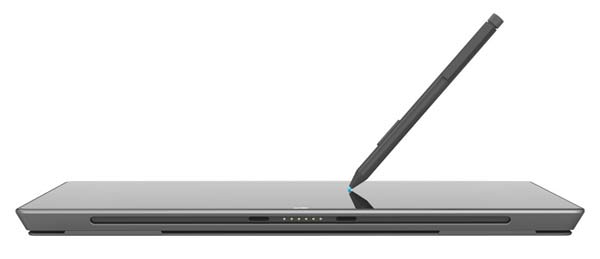 As a reminder the Microsoft Surface Pro has the following specifications:
Processor: Intel Core i5 (Ivy Bridge) with Intel HD Graphics 4000
RAM: 4GB
Storage: 64*GB / 128GB (*System software uses significant storage space.)
Display: 10.6in 16:9 widescreen ClearType Full HD (1920x1080 pixel) 10-point capacitive touch display
Cameras: Two 720p HD LifeCams, front- and rear-facing
Battery : 42Wh
I/O: Full-size USB 3.0, microSDXC card slot, Headset jack, Mini DisplayPort, Cover port
Wireless: Wi-Fi (802.11a/b/g/n), Bluetooth 4.0 Low Energy technology
Software: Windows 8 Pro
Weight: 903g
Dimensions: 27.46 x 17.30 x 1.35 cm
Accessories: Touch Cover, Type Cover, VaprMg Case & Stand, Pen with Palm Block
Availability: 23rd May in UK
Pricing: £719 for 64GB version, £799 for 128GB version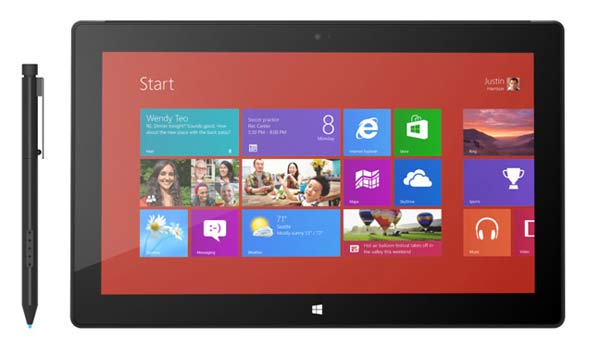 Please note that the official Microsoft UK website for Surface Pro still only says "Coming Soon", you cannot pre-order this computer at this time. Also if the UK store offers SKUs like the US one then the prices you see above don't include either a bundled Touch Cover or a Type Cover.