An enterprising Chinese company called HKC is showing off what appears to be a Microsoft Surface Pro clone at the CeBIT 2013 exhibition in Germany. The company has gone to quite some lengths to replicate Microsoft's design, even using a plastic coated aluminium chassis to simulate the VaporMg construction.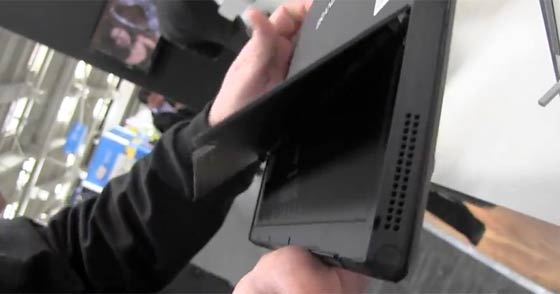 A reporter from MobileGeeks was at the show and obtained a good video preview and specs for the HKC Surface replica. I've detailed his findings below, in a specification list.
13.3-inch screen (though the video commentator initially says it's an 11.6-inch screen) 1366x768 pixels
Intel i3 or i5 processor
4GB of RAM
32GB SSD plus SD card expansion
Rear 2MP camera + flash, VGA front facing camera
On the right side: speaker, headphone, miniHDMI, 2xUSB 2.0 ports and power supply
On the left side: speaker and volume rocker
Along the top edge: microSD card slot, SIM card slot, hold slider, power button, cooling vents, microphone
Bottom edge: dock connector port (no keyboard covers were shown)
The original Microsoft Surface Pro does have a smaller screen, at 10.6-inches, that's probably where the video reporter's confusion came from. However the screen quality isn't commented upon by the MobileGeeks presenter except that it offers a resolution of 1366x768 pixels – the same as the Microsoft Surface RT but less than Microsoft's Surface Pro which offers full HD 1920x1080 pixels.
The 32GB SSD does seem rather tight, we have reported previously Windows 8 Pro in a default install with recovery partition on the Microsoft Surface Pro takes up 37GB! Something will have to be trimmed there... Another significant cut on the Chinese clone is the absence of a USB 3.0 port.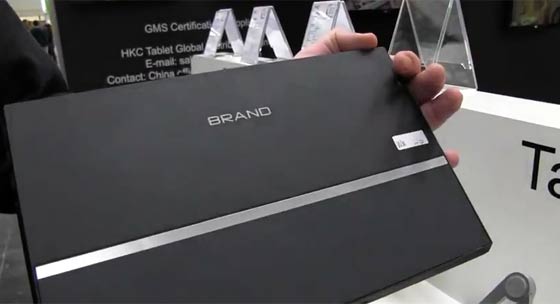 HKC are looking to sell the base i3 version of this tablet for around US$350. This price is based on orders of around 1,000 pieces according to the MobileGeeks reporter. Haggling may well be worthwhile. I am also left wondering if that price will include a licensed installation of Windows 8.