The new iPads, especially the new iPad mini, definitely stole the show last night at Apple's Special Event in San Jose. However there were some other significant updates and upgrades for other Apple equipment; The MacBook Pro range, the iMac range and the little Mac mini.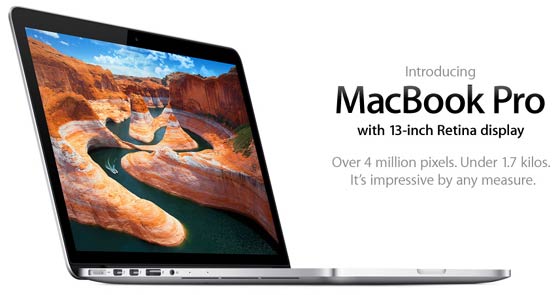 MacBook Pro
A few months ago Apple brought the Retina display to the MacBook Pro 15-inch model. Now the MacBook Pro 13-inch version has joined in the high pixel density fun. The MacBook Pro 13-inch version is now available with a Retina display featuring a resolution of 2560 x 1600 pixels. The new Retina equipped MacBook Pro 13-inch model retails at £1449 with a 128GB SSD and £1699 with a 256GB SSD. Accompanying the great display is a 2.5GHz dual-core Intel Core i5 (Turbo Boost up to 3.1GHz), 8GB 1600MHz memory, 128GB/256GB flash storage, Intel HD Graphics 4000, built-in battery with 7 hours of use. There are build-to-order options so you can configure the laptop with up to 768GB of storage and an Intel i7 processor.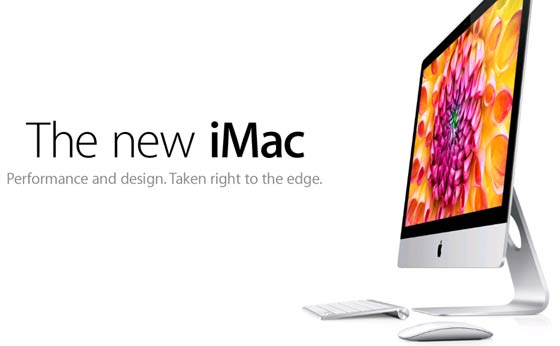 iMac
Phil Schiller unveiled the new iMac last night and called it "the most beautiful Mac we have ever made." Remember it is the iMac which changed Apple's fortunes and brought the company out of its beige existence in publishing houses and print shops and into nice places where the sun shines.

The new iMac has a similar aluminium appearance to the previous model but is slimmed down dramatically by 45 per cent and is nearly 4 kilos lighter, depending on the model you choose. There are both 21.5 and 27-inch models on offer. The slimming down process was helped by removing a 2mm air gap between display and glass, which Apple claims also improves optical quality. Read more and check out the range at Apple's UK site here. The new 21.5 inch model will be available in November, starting from £1099. The new 27-inch iMac will be available in December starting from £1499.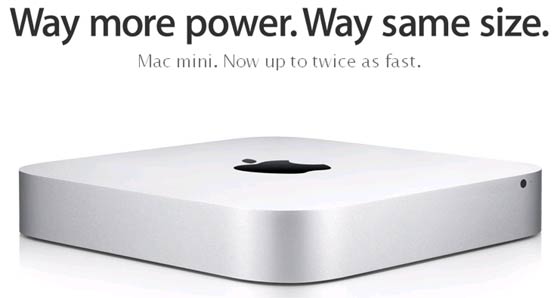 Mac mini
Last and possibly least, are the Mac mini updates. The new Mac mini looks pretty much the same as its predecessor but there are updates to the processors and storage options. Also worth mentioning is that USB 3.0 is built into all the new Mac mini models. As you can see from the picture Apple's theme for the new Mac mini is that it is still small but offers a lot more computing power "up to twice as fast". Prices for the new Mac mini start at £499.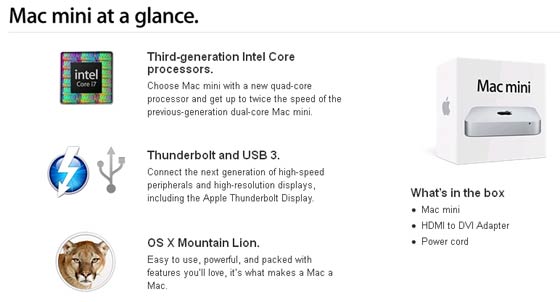 Fusion Drive
Apple is offering a new Fusion Drive as an option with the new Apple computers. The Fusion Drive is a fusion of SSD and HDD technology called Hybrid by everyone else. Apple will initially offer Fusion Drive upgrades in build-to-order iMac and Mac mini computers. A Fusion Drive has a decent 128GB of SSD capacity twinned with either 1TB or 3TB of traditional HDD storage. That's quite a lot better than Hybrid drives we have seen before. Initial indications are that the Fusion Drive option will be about $250 extra; "Apple offers a $250 1TB Fusion Drive upgrade for the $799 2.3GHz Core i7 Mac mini," says MacWorld.
Overall that was quite a sizeable update in which Apple had promised to show us "a little more". The iMac updates are particularly strong; it's already the world's leading all-in-one (AiO) computer. AiOs are a little ray of sunlight in the desktop PC market, so Apple is doing a great job in maintaining its own AiO's desirability.